The Game Digital Biography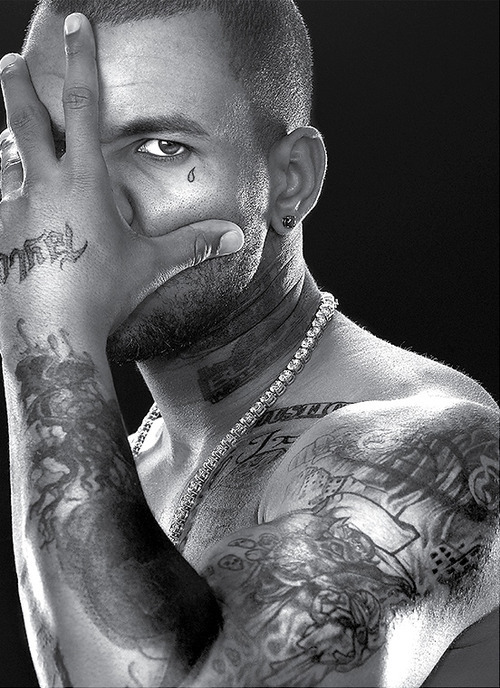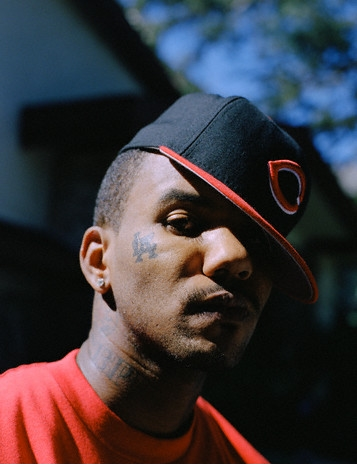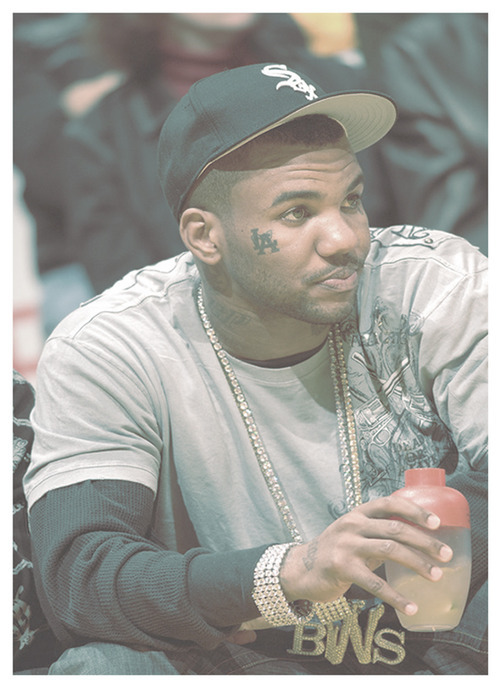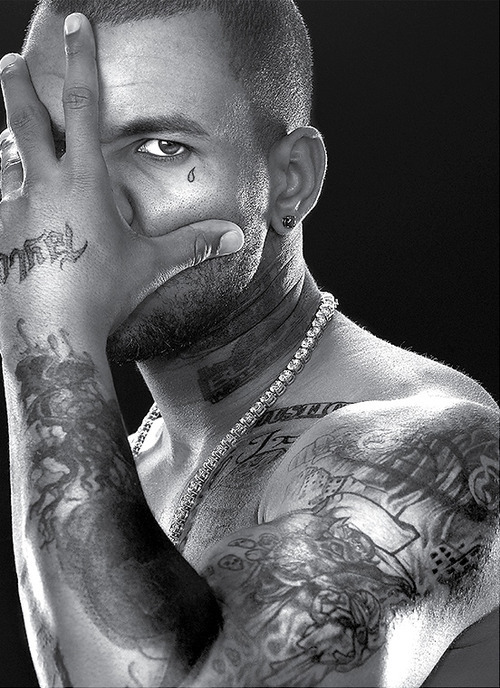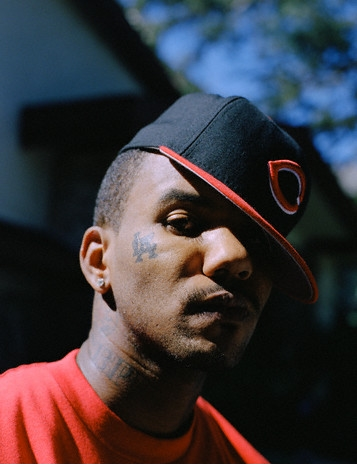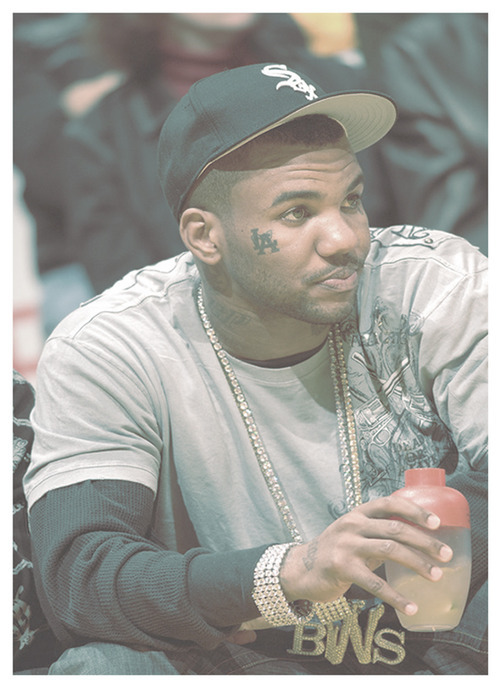 The Game was born Jayceon Terell Taylor on November 29, 1979 in Los Angeles, California and grew up in Compton alongside a Crip gang neighborhood known as Santana Blocc. This rough surrounding inescapably forced him to face the gloomy side of life since a very young age as he often witnessed both of his parents preparing to do drive-bys while out there, neighborhood friends got murdered for little more than the shoes on their feet. "My childhood was fucked up," he admitted. "But it wasn't really that different from anyone else who lived in the 'hood."
Things unfortunately did not get better by the time Taylor reached his teens, even turned worse following the brutal murder of his older brother Jevon, leading him to run behind another older brother named Big Fase 100 through whom he later got involved in gang-banging, drug dealing, and shootings. Though so, he still managed to finish his study at Compton High School in 1999 to then enroll in Washington State University, thanks to his basketball skills. Sadly, the scholarship was revoked when he was found with drugs in his possession and so, sunk him deeper into the street life as he thus concluded to engage in drug trade not long after he moved to an apartment on the outskirts of Compton in Bellflower with Big Fase.
Such dangerous venture inevitably brought Taylor to dire situation which finally reached its culmination on October 1, 2001, the day he was shot five times by the assailants coming to his apartment late at night. Though the incident almost cost the young man his dear life as he laid in coma for two days at the hospital, it on the other hand appeared to be a blessing in disguise since this became the turning point for him to start anew. "That was the biggest learning experience ever in my life," he recalled. "This sounds crazy but I appreciate that happening to me, because I'd probably be dead if it didn't. Anybody who gets shot and survives feels lucky."
Came to a decision to be a rapper, Taylor then spent much of his time listening to hip-hop music while recovering. "I listened to so much music that it started to consume me," so he said. "I would jot down Jay-Z's rhymes, Snoop Dogg's rhymes, Ice Cube's rhymes, and kind of fix them so that they pertained a little bit more to me."In the course of five months, the guy persistently studied the artists' albums and crafted his free-styling skills until he felt confident enough to make his first effort, a mixtape called "You Know What It Is Vol. 1" via The Black Wall Street Records that he founded with Big Fase. To his delight, the work ultimately found its way into the hands of Dr. Dre who instantly signed him in under his Aftermath Entertainment.
Afterwards adopted the nickname his late grandmother had given him due to his eagerness to always 'game' for any sports activity as his moniker, The Game was then plotted to work together with 50 Cent's G-Unit to create a growing buzz around both of them. Within a short time, he wonderfully saw himself participating in the band's mixtapes while also getting featured in their music video of "Wanna Get to Know You" as well as Cent's "In Da Club" before releasing his U.S debut single "Westside Story" in September 2004. Previously, he'd welcomed the birth of his son, Harlem Caron Taylor, by summer 2003, he smoothly followed it up with his first major album "The Documentary" released on January 18, 2005.
Featuring the likes of Eminem, Faith Evans, Busta Rhymes, and Mary J. Blige, the record really did not find any difficulty to instantly soar as the new phenomenon in the hip-hop scene as it amazingly sold over 586,000 units in its first week to secure the top spot of The Billboard 200. In the meantime, two out of its eighteen tracks namely "Dreams" and "Hate It or Leave It" gloriously became massive hits with the latter peaking at number two on The Billboard Hot 100, all unmistakably leading The Game to widespread popularity in consequence. By the end of the year, sales on the LP had already reached 2.2 million copies which thus urged the RIAA to bestow double Platinum status on the album and so automatically made the rapper's star shine brighter for sure.
Amidst this great success, however, The Game gravely could not elude himself from feuds with many other rappers even before the release of "The Documentary", notably with 50 Cent and G-Unit, mainly because 50 Cent perceived that he was disloyal for refusing to participate in G-Unit's beefs with the likes of Nas and Jadakiss. This thus prompted the rapper to finally leave Aftermath for Geffen Records by 2006 in his effort to completely be disconnected from 50 Cent and G-Unit. On the other hand, one more achievement was joyously attained in the same year as he received Grammy nod for Best Rap Performance by a Duo or Group category while "Hate It or Love It" landed another for Best Rap Song.
Following his move to Geffen, The Game wisely dedicated most of his time to work on his sophomore effort titled "Doctor's Advocate", in the process again making star-studded collaboration, this time with Kanye West, Jamie Foxx, will.i.am, and Snoop Dogg among others. Prior to the record's arrival in stores on November 14, 2006, he confidently launched a single called "It's Okay (One Blood)" on July 24 then "Let's Ride" on September 25, in between shockingly ending his engagement to Valeisha Butterfield, daughter of U.S. Congressman G. K. Butterfield, that he announced in June.
They initially planned to marry in March 2007, but called off their engagement in June 2006. Then involved in a romantic relationship with former substitute teacher Tiffany Cambridge, he welcomed his second son, King Justice, on April 25, 2007. His first son, Harlem Caron Taylor, was born on June 30, 2003.
Game appeared on 106 & Park on May 16, where he confirmed LAX would be the last studio album he records. He had originally announced that Dr. Dre would be producing for the album, but neither Dr. Dre nor Aftermath Entertainment had confirmed. The album, went head to head with heavy metal band Slipknot's All Hope Is Gone on the Billboard 200, seeing that both albums were released on August 22, 2008, therefore both albums were competing for the number one spot on the Billboard 200 albums charts. LAX ended up debuting at number two on the Billboard 200, at first it looked like LAX had debuted ahead of All Hope Is Gone by 13 copies, with such a close difference. Initially, Billboard published an article stating that The Game had secured the top spot with a margin of 13 units, in what was described as the "closest race for number one since Nielsen SoundScan began tracking Data in 1991". Slipknot's labels Warner Music Group and Roadrunner Records asked for a SoundScan recount, a historic first. Nielsen proceeded to the recount, which placed LAX at number two with 238,382 copies, and Slipknot in first position with 239,516 copies scanned, a margin of 1,134 copies. After the recount 12 hours later, the article was rewritten and Slipknot was awarded the number one spot, having sold 239,516 units. The album spawned four singles, "Game's Pain" with R&B singer Keyshia Cole, "Dope Boys" with Blink-182 drummer Travis Barker, "My Life" with rapper Lil Wayne and "Camera Phone" with R&B singer Ne-Yo. In the United States the album has sold over 660,100 copies.
It was confirmed in May 2009, that Game began working on a new album title, The R.E.D. Album On June 26, 2009 Game released a song titled "Better on the Other Side" a Michael Jackson tribute, the day after Jackson's death. It features Diddy, Mario Winans, Chris Brown, Usher & Boyz II Men. On October 3, 2009, Snoop Dogg posted a picture on his Twitter of himself, Dr. Dre and Game in the studio working together, The picture was taken a day earlier and it marked the first time Game had worked with Dr. Dre for some years since the beef with former fellow G-Unit labelmate 50 Cent caused him to release his two following albums on Geffen Records. Later in early January 2010 Game posted a twitpic of him wearing a lot of Aftermath chains with a caption saying "It's funny how things come Full Circle". Later he confirmed that he had returned to Aftermath Entertainment. On June 3, 2011, Pitchfork Media announced that Game is working with Odd Future leader Tyler, The Creator on a track called "Martians vs. Goblins". Finally released on August 23, 2011, The R.E.D. Album reached No. 1 on Billboard 200 Albums Chart with first week sales of 98,000 units sold.
Shortly after the release of the long delayed fourth studio album, Game announced he had begun work on his fifth album. At the time titled 'Soundtrack to Chaos' he said the album would not feature him "name-dropping" or feature any artists as guests for vocals. In March 2012, Game announced the album name had been changed to F.I.V.E.: Fear Is Victory's Evolution and that it could be his last album released under Interscope, but in August 28 rapper published new title: Jesus Piece.
In an interview with MTV on November 8, Game revealed that as Jesus Piece is his last album before his deal with Interscope comes to a close, he has had talks with both Maybach Music Group and Cash Money Records for a possible new record deal. He also stated that he would consider releasing music independently.
The album was released on December 11, 2012, with features from Lil Wayne, Big Sean, J. Cole, Jamie Foxx, Wiz Khalifa, Tyga and Chris Brown among others. The album debuted at #5 on the Billboard 200 selling 87,000 copies in the United States.In promotion for the album Game started a free weekly music giveaway titled, "Sunday Service". All the tracks are leftovers from Jesus Piece. Game also showed interest in making a future collaboration LP with Chris Brown. Game explained the concept of Jesus Piece does not have a spiritual theme, but it would have a "Gangster" theme of enjoying life while also having faith in God. Jesus Piece became Game's first album since the multi-platinum selling and critically acclaimed The Documentary, to feature production from Dr. Dre. Game announced on social media that every Sunday leading up to the album that he would be dropping new music, which failed to make the album's final cut. Game compared the album's quality of production and high number of guests to his mentor Dr. Dre's The Chronic 2001. Upon release the album received generally positive reviews by music critics. Most reviewers have praised the production and guests and the album. Jesus Piece debuted at number five on the Billboard 200 with first-week sales of 86,000 copies in the United States. As of July 26, 2013, it has sold 281,000 copies according to Nielsen SoundScan.
On November 30, 2012, Game announced that him and fellow rapper Stat Quo are starting a new record label titled Rolex Records. Both artists will use the label to release new music and sign other artists. On October 1, 2013, Game announced he was officially leaving Interscope Records, and that he was now a free agent. The following day he told Artistdirect that him signing to Cash Money Records was likely, and that a final announcement of a signing would probably come in January 2014. He also stated he had talked to Kendrick Lamar, Nipsey Hussle, and Snoop Dogg about possibly doing collaboration albums in the future.

On October 8, The Game released his first project since leaving Interscope, a mixtape titled Operation Kill Everything. The mixtape featured guest appearances by Too Short, Schoolboy Q, Chris Brown, Lil Wayne, Problem, Nipsey Hussle, Juicy J, Young Jeezy, Stat Quo, and Ty$ among others. The day after the mixtape's release, The Game spoke to XXL where he said, he had begun working on his sixth studio album, which will be executive produced by Cool & Dre. He mentioned he had also talked to Warner Bros. Records about a record deal, and was still possible that he would re-sign with Interscope. Then the following day, The Game released a deluxe edition of OKE to iTunes, featuring two bonus tracks, including "Hollywood" a song with Scarface. On October 12, 2013, Birdman announced that he had signed The Game to Cash Money Records, which Game later confirmed that same day.
(sources: aceshowbiz.com, wikipedia.org)
photo credits include: yeezus walks-with me (tumblr), adrian naidu, allwesteverythingdotcom, djesion canuto art, fearless magazine, the game facebook page, graphix guru, hip hop weekly magazine, thesourcedotcom, jonathan mannion photography, rap genius, vh1, skratch tv, alysson holt modeling, miguel starcevich photography, paloma demanet, west-west-yall (tumblr), theneptunesdotorg, up north trips, the source magazine, understand fundamentals, urban ink magazine, vibe magazine, xxl magazine