Three 6 Mafia Digital Biography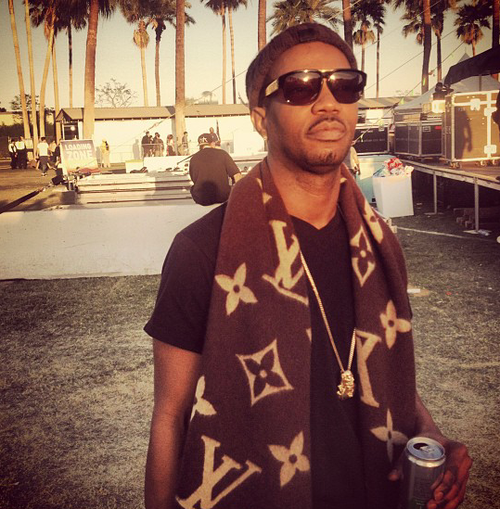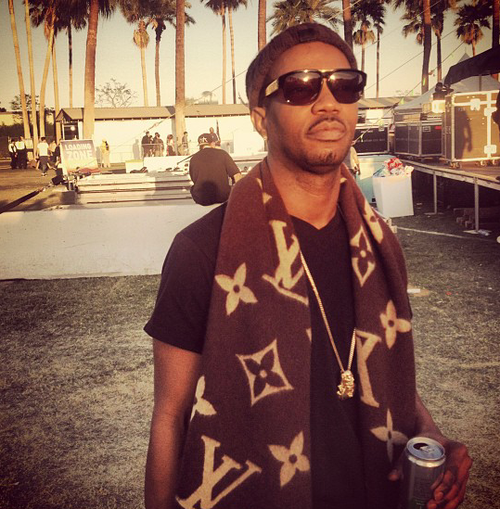 Without compromising their dark image as a malevolent rap group from the South, Three 6 Mafia quickly evolved from a humble underground rap collective to a commercially successful dynasty by retaining their raw qualities and releasing countless albums under a number of monikers. Representing Memphis, TN, the group's six core members -- Crunchy Black, Gangsta Boo, Lord Infamous, Koopsta Knicca, Juicy "J," and DJ Paul -- give the group its dark image, vividly rapping about drug use, violent aggression, pornographic sex, and anything else remotely evil. Furthermore, group leaders Juicy "J" and DJ Paul's cinematic production perfectly compliments the group's theatrical rapping, causing many to call them the South's Wu-Tang Clan, as both groups are led by in-house production, feature a closed roster of rappers, and also release innumerable affiliated solo and compilation albums. After releasing their first official album in 1995 and their first major-label album in 1997, Three 6 Mafia soon found themselves on the verge of superstardom; once When the Smoke Clears debuted at number six on Billboard's album charts in summer 2000, it became evident that Three 6 Mafia no longer were an underground group.
The glorious success of nabbing an Academy Award for their song "It's Hard Out Here for a Pimp" has ignited Three 6 Mafia's popularity. Being one of the headliners of the "Get Your Money Right" tour slated to begin on March 25, 2006 together with Stat Quo, Doug E. Fresh, and Obie Trice, has truly elevated this hip hop group from the underground rap collective to be a major hip-hop act in American music industry. Not only performed onstage, they also have set eyes to greet fans all over the States through a series of onscreen appearances for the rest of the month, beginning with "The Ellen DeGeneres Show" by date 7 then BET's "Rip the Runway" on date 23.
Originally emerged with the name Triple 6 Mafia, this Memphis-based group was formed in 1991 by DJ Paul or Paul Beauregard and Juicy J (born Jordan Houston in 1974) who both had produced volumes of mix tapes during their jobs as deejays on the town's club circuit. Although the lineup later was developed with the inclusion of Paul's brother named Lord Infamous, Darnell Carlton or Crunchy Black, Koopsta Knicca, and two females going under the monikers of Gangsta Boo and La Chat, the clique primarily consists of the former two members plus both founders of the group. All fixed, the troupe then began to work together enthusiastically which resulted in an underground tape of "Smoked Out Loced Out" by 1994. Released under their own label, Prophet Entertainment, the record surprisingly became a huge hit around the local scene and so prompted them to come up a year later with their first album, "Mystic Stylez", using the name of Three 6 Mafia.
Satisfyingly gained an impressive sale of approximately 80,000 copies, Three 6 Mafia went on producing another effort, "Da End", in 1996 to again encounter success for it wonderfully sold about 200,000 units, even managed to break into the top five of Billboard Heatseeker. This achievement was quickly noticed by Relativity Records which thus signed the group in also granted them their own Hypnotize Minds imprint, enabling these creative people to pave their path to the mainstream music scene with their next release of "Chapter 2: World Domination" in November 1997. Despite its content of bold rapping on sensitive topics about sex, drugs, violence, and the occult in explicit manner, the album amazingly received tremendous response from the hip-hop listeners to later be certified Gold by RIAA in quite a short time.
Spawned one smash hit entitled "Tear the Club Up '97" from that first major album, Three 6 Mafia punched harder in their subsequent record, "When the Smoke Clears", as it came up on June 13, 2000. Debuted at number six on The Billboard 200, this piece of work instantly went Platinum while generated another hit single called "Sippin' on Some Syrup", consequently propelled the group to the national recognition they had aimed for. Afterwards smoothly launched three more albums of "Choices: The Album" (2001), "Dat's How It Happen to 'M" (2002), and "Da Unbreakable" (2003), they continued to score high with the arrival of their 2005 release, "Most Known Unknown", which made its way to secure the top three of either Billboard Top R&B/Hip-Hop Albums or The Billboard 200.
Helped by the popularity of its single "Stay Fly", "Most Known Unknown" eventually became the second Gold album of Three 6 Mafia, undeniably strengthened the troupe's hold in the hip-hop mainstream music scene for sure. This position later was strengthened by the following year when they delightfully won the category of Achievement in Music Written for Motion Pictures (Original song) at 78th Annual Academy Awards in early March for their composition in the soundtrack of Terrence Howard's vehicle, "Hustle & Flow" (2005), "It's Hard Out Here for a Pimp."
In 2007, the on and off member Project Pat finally made it official that he decided to join the lots. With the new formation, the group releases "Last 2 Walk" on July 3. Hinting an early success, the first single titled "Doe Boy Fresh" already climbed up the R&B/Hip-Hop Chart at a steady rate even before the album is released.
On June 7, 2006, Sony officially acknowledged the departure of original Triple Six Mafia member Crunchy Black. He stated his reason for departure was to make a solo album that DJ Paul and Juicy J had allegedly put off for years, with most of the material being used for Most Known Unknown. Thereafter Triple Six Mafia consisted just of remaining members DJ Paul and Juicy J.
The two producers of the group had their own reality show, Adventures in Hollyhood, on MTV. The show focused on what it's like to be a member of the Triple Six Mafia, balancing the increased fame after their Oscar win while attempting to stay true to their loyal fans. The show premiered on April 5, 2007 at 10 p.m. Eastern time on MTV. The show was a success. Three Six Mafia are featured on Justin Timberlake's "Chop Me Up" from his album FutureSex/LoveSounds, along with record producer/singer/rapper Timbaland.
DJ Paul and Juicy J appeared in the May 9, 2008 episode of the CBS television series Numb3rs, which revolves around the murder of a rapper. The group also performed "Lolli Lolli (Pop That Body)" on the show.
As of early 2009, Lord Infamous was featured on DJ Paul's new solo album Scale-A-Ton, which was released on May 5, 2009. Lord Infamous was featured on 8 tracks. Juicy J's Hustle Till I Die album was released on June 16. Juicy J's album featured his brother Project Pat and other rappers such as V-Slash,[8] Gucci Mane, Webbie and Gorilla Zoe.
The group now has their own Youtube pages, DJ Paul's being "djpaulkomtv" and Juicy J's being "juicyjcomic". The group regularly posts information about their new albums on the pages and they have posted many videos of their tour in Germany where they have been to places such as; Mainz, Nuremberg, Passau, Weinheim, Wildeshausen, Stuttgart, Japan, and Gollhofen. The two members now also both have Twitter pages, Juicy J's being "therealjuicyj" and DJ Paul's being "djpaulkom".
The group's tenth album, entitled; Laws of Power will be released at some point. It has spawned four singles so far. "Shake My" (which features R&B signer Kalenna and rapper Pitbull) was released September 8, 2009. Three Six Mafia then released the single "Lil' Freak (Ugh Ugh Ugh)", which features Louisiana rapper Webbie on September 25, 2009. Three Six Mafia's third single from the album, "Feel It", was a completely different style of music to the usual type the duo release; the single was nominated for 2010 International Dance Music Awards Best Hip Hop Dance Track. The latest single to be released from the album features Tech N9ne, entitled "Shots After Shots", and features production from Dr. Luke.
June 10, 2011 Three 6 Mafia became part of the VH1 reality show, "Famous Food," where Dj Paul got into a controversial fight with Ashley Dupre from the Elliot Spitzer scandal.
Around 2011 Juicy J confirmed affiliations with Wiz Khalifa's "Taylor Gang" leaving Triple 6 for a while. In the mixtape Blue Dream & Lean he changed his rap topics from everyday hood deals to "trippy" music, containing topics about lean, trippy, drugs, pills, girls, weed, alcohol, tobacco, sex, partying, love, bars, strip clubs, etc. He changed his flow to a more relaxed and laid back style, very different from his past flow which included hard lyrics and heavy breathing. His strip club anthem "Bandz A Make Her Dance" featuring Lil Wayne and 2 Chainz has charted at number 29 on the Billboard Hot 100. His third studio album will release in early 2013. Juicy J has said that he is going to put a hold on the group, while he focuses on his solo rise to fame on the pop charts. He has changed his raps from the hard southern rap sound to the light easy-listening hip pop radio sound.

In 2013, DJ Paul stated that Three 6 Mafia are working on a reunion album under the new name "Da Mafia 6ix". The album, which is scheduled for a March 2014 release, will feature five of the six original members of the group: DJ Paul, Crunchy Black, Koopsta Knicca, Lord Infamous and Gangsta Boo, who started recording in Las Vegas in late 2013. Due to the established contracts with Sony, which owns the rights to Three 6 Mafia, Juicy J could not perform with DJ Paul in a different group not under the label. DJ Paul explained the name change of the group was because of Juicy J's absence, and that he would "look at it as a new project". On November 12, 2013, Da Mafia 6ix released their first mixtape 6ix Commandments. The tape was almost entirely produced by DJ Paul and has guest features from Yelawolf, 8Ball & MJG, Krayzie Bone, Bizzy Bone, SpaceGhostPurrp and HCP affiliates Lil Wyte, Skinny Pimp and La Chat, among others. Juicy J and Project Pat also appeared as surprise guests on the posse song "Body Parts", being credited just as "& more" in the track listing. The mixtape was supported by the lead single "Go Hard" with Yelawolf. The mixtape also received a retail release and debuted at number 34 on the US Billboard Top R&B/Hip-Hop Albums chart.
On December 20, 2013, founding group member Lord Infamous died of a heart attack in his sleep at his mother's home in Memphis, Tennessee.
(sources: aceshowbiz.com, artists.letssingit.com, wikipedia.org)
The history of hip hop culture and music. Learn about how hip hip has been commercialized, impacted pop culture, education & the universe. Take the journey through the 1990's with Tupac, the Notorious B.I.G., The Wu-Tang Clan, Jay-Z, Nas, DMX, Lil Kim, Junior Mafia, Tribe Called Quest, Dr. Dre, Snoop Dogg, Outkast, Scarface, Mos Def, Lady of Rage, The Fugees, Lauryn Hill, Puff Daddy, P. Diddy, Ruff Ryders,
photo credits include: white spyder 9 (deviant art), art de noe, free gif, elizabeth de la piedra, the fader, j wyatt (tumblr), tha curve (tumblr), gypsy kid maya blog, based messiah blog, supreme clothing, michael mcgrath art, michaelpowerforce, never dying productions, prophet entertainment, rappersandcerealdotcom, rolling stone magazine, sidotcom, stephen mcclintock, mtv, owenismynameblog