50 Cent Digital Biography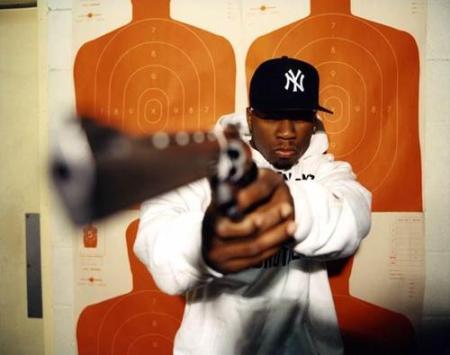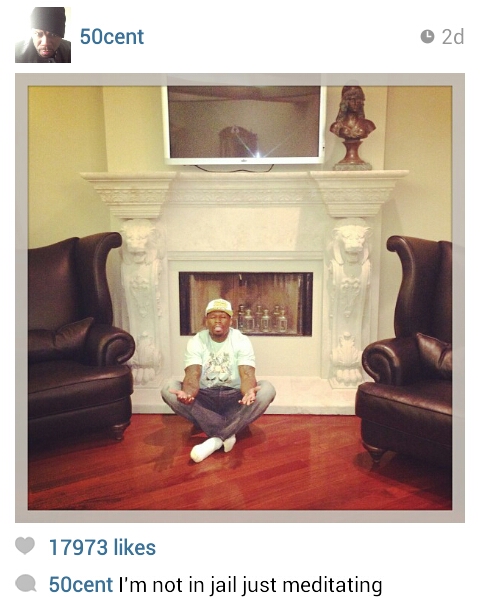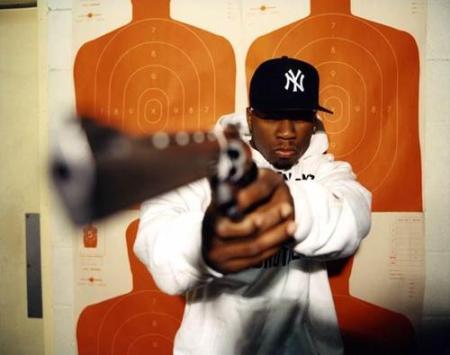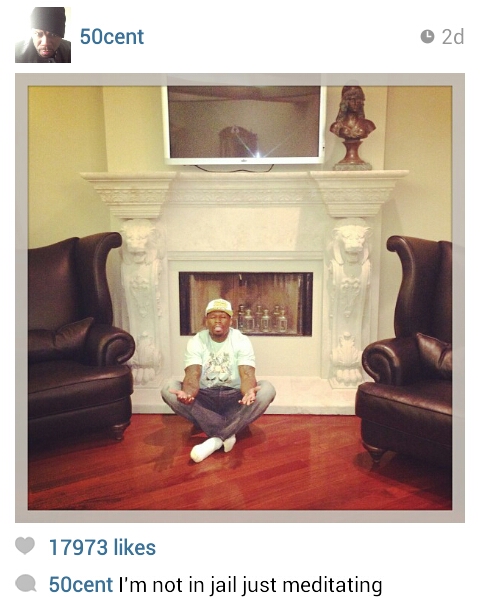 It was hard in his early life, but Curtis James Jackson III aka 50 Cent finally made it to become a renowned popular African American hip hop artist the world ever has. Born on July 6, 1975 in South Jamaica, Queens in New York, he grew up in a broken home family, his hustler mother Sabrina Jackson died when he was merely eight years old, while his father left the family, leaving his grandmother to parent him. Lost those closest to him at an early age and encouraged by his desire for things would drive him begun drug dealing at the age of twelve. Eventually encountered the law and began making visits to prison, 50 pursued his dream of becoming a heavyweight boxer, but finally fell back on rapping.
Took rapping seriously, it was in the mid '90s that the young man stayed away from crime and began making music. His break came soon thereafter upon meeting Jam Master Jay of Run DMC through a friend who instead of only taught him how to count bars, write choruses, and structure songs, passed over a tape of beats and asked him to rap over it. Got the man impressed, he was signed to his label, JMJ Records. Unfortunately, the deal didn't result much which prompted 50 to leave the label and quickly signed another deal with Columbia Records, thanks to the platinum selling producers Trackmasters who took noticed on his rapping skill. Began working on his debut album, he produced thirty-six songs in two and a half weeks, eighteen of which were included on his unofficially released album, "Power of the Dollar [Unreleased]" in 2000.
A trio of singles preceded the album's proposed release, namely "Your Life's on the Line," "Thug Love" featuring Destiny's Child, and "How to Rob," in fact, contributed to 50's rising to popularity. The latter track, which lyrics detail how he would rob particular big-name rappers, attracted a lot of attention thus making it a hit. Shortly after the release of the single, on May 24, 2000, just before Columbia was set to release "Power of the Dollar [Unreleased]", he encountered a deadly incident on 161st Street in Jamaica, Queens when an assassin attempted to end his life, shooting him nine times with a 9mm pistol while he sat helpless in the passenger seat of a car. Spent thirteen days in recovery, he survived but Columbia Records decided to drop him, blacklisted him in the recording industry after finding out he had been shot, put "Power of the Dollar [Unreleased]" to shelve.
Hard for him to find a studio to work with in the US during the two following years, 50 Cent headed for Canada. With the help from his business partner Sha Money XL, he made a return to the rap underground, began recording over thirty songs for mixtapes and formed a hip hop group G-Unit, featuring Lloyd Banks, Young Buck, and Tony Yayo, with the intention to set up a solid career in the industry. Together they produced large quantities of tracks, some of which featured the companions rapping over popular beats, while the others mocked popular rappers, and had them compiled on "Guess Who's Back?" in 2002. Much to their surprise, the mixtape garnered industry attention as well as street esteem, particularly popular rapper Eminem who declared on a radio show his admiration for 50 Cent. And amidst a bidding war that followed, Em indeed got him signed to his and Dr. Dre's Shady/Aftermath label.
Not only Em and Dre lent their hand to executive produce 50's upcoming album, but also each of them helped producing a few tracks for the set, "Get Rich or Die Tryin'", released on February 6, 2003. Prior to the release of the LP, Em got him debuted on the soundtrack to his film "8 Mile", singing "Wanksta" which became a runaway hit in late 2002, setting the stage for "In da Club," the Dre-produced lead single from "Get Rich". The so-called "most hyped debut album by a rap artist in about a decade" by All Music Guide, satisfyingly sold 872,000 copies in its first week of release, led the LP to be certified gold in its first week, platinum the following week, and was eventually certified six times platinum by the RIAA. In 2003, 50 established his own record label, G-Unit Records, and appointed his manager Sha Money XL as the president. Subsequently, a second effort "The Massacre" was put on the market by March 3, 2005, spawned two major hit singles, namely "Candy Shop" and "Disco Inferno".
"The Massacre" sold extremely well, 1.15 million copies in its first four days of release, exceeding its predecessor while making it the sixth fastest-selling album since SoundScan began tracking sales data in 1991. Had his music career sky rocketed, 50 gave hand at acting, starred alongside senior actor Terrence Howard in the semi-autobiographical film "Get Rich or Die Tryin'", chronicling his personal life, an inner city drug dealer who turns away from crime to pursue his passion, rap music. Put a gun theme in its advertisement, the flick provoked protest from some community leaders who at the end had the movie posters banned. Amid the controversies, "Get Rich or Die Tryin'" made its way to hit the theaters as slated though, on November 5, 2005. Already became a household name, 50 added more film projects into his resume, starring in the 2007 "Home of the Brave", being in the same scene with Samuel L. Jackson and Jessica Biel among others.
As of 2007, 50 was billed to star in three more films, "The Dance", "Live Bet", and "The Ski Mask Way", all slated for 2008 release with the latter also saw him served as producer for the first time. In the meantime, his music career was still going strong as the third studio album "Curtis" is set to release on September 4, 2007. He was about to name this piece "Before I Self Destruct" because he saw himself doing so but then thought otherwise. He then came up with "Curtis S.S.K." with the abbreviation referring to SoundScan Killa before deciding for the last time to name the album simply "Curtis" He claimed that the moniker "Before I Self Destruct" would be kept for his next project, the fourth album that will be released February 4, 2008.
As of his personal life, 50 has a son, named Marquise Jackson, with his then girlfriend, Shaniqua Tompkins, who was born in 1997. It was the birth of the infant that brought drastic changes to the star's life, of which he was quoted as saying, "[w]hen my son came into my life, my priorities changed, because I wanted to have the relationship with him, that I didn't have with my father." Greater than that, he also credited his son to become the inspiration of his career, revealed "[m]e being an artist on the music front came from my son actually. He was motivation to go in a different direction." Rose to stardom mostly due to his music works, 50 also became media darling due to his run in with the law and feud with fellow rappers, The Game and Ja Rule, just to name a few. Meanwhile, he was engaged in a creative battle with Kanye West who happened to release his new album 'Graduation' on September 11, 2007, the same date his 'Curtis' will be released. Predicted chart battle occurred with Kanye offering a national debate on TV defending each album. Although the debate was shut down few weeks after the idea came out, 50 took the battle seriously. He stated that if his album sale is below Kanye's, he will quit writing music for himself.
(source: aceshowbiz.com)