Talib Kweli Digital Biography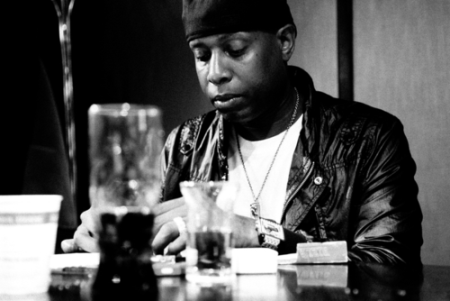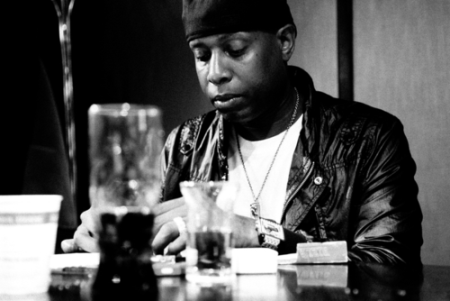 Born: Talib Kweli Greene (October 3, 1975)
If skills sold, Talib Kweli would have been one of the most commercially successful rappers of his time. As it was, however, the earnest MC became one of the most critically successful rappers of his time, which dawned in the late '90s when he rapped alongside Mos Def and DJ Hi-Tek as part of the group Black Star. This trio of up-and-comers and their widely acclaimed self-titled 1998 album debut, Black Star, helped make Rawkus Records one of the premier underground rap outposts of the late '90s. Kweli and Hi-Tek then collaborated as a duo on Reflection Eternal (2000), which firmly established them apart from Mos Def, who had gone solo. For a moment there, Kweli and his Rawkus associates seemed like a full-fledged movement -- a return to the sort of hip-hop associated with the so-called golden age. However, it wasn't to be. Rawkus somehow lost its momentum, and its roster sadly dispersed, leaving Kweli on his own to carry the torch. He continued his output, beginning with a proper solo debut, Quality (2002), and though he didn't rack up towering sales numbers, he remained a critical favorite. In fact, he was one of the most admired and respected rappers on the major-label circuit during the mid-2000s, best evidenced by Jay-Z's famous Black Album rhyme: "If skills sold, truth be told/I'd probably be, lyrically, Talib Kweli."
Born in Brooklyn as the eldest of two sons born to college professors, Kweli's first name, Talib, is an Arabic name meaning "the seeker or student," while his last name is a Ghanaian name meaning "of truth or knowledge." He began developing his literary gift in elementary school, when he'd write short stories, poems, and that sort of stuff. It wasn't until years later in high school that he turned to hip-hop as an outlet for his self-expression. There in high school he met a young Dante Smith, better known today as Mos Def. This fateful meeting further drew Kweli toward hip-hop, and another fateful meeting further convinced him that he had a bright future as an MC. During a 1994 trip to Cincinnati he met Tony Cottrell, aka DJ Hi-Tek, who at the time was part of a local rap group called Mood. Kweli impressed Hi-Tek during their time together, and the DJ invited the MC to guest on several tracks for Mood's 1997 album Doom. Shortly afterward, Kweli and Hi-Tek formed a partnership as Reflection Eternal and recorded "Fortified Live," which a then-fledging Rawkus label released on its first Soundbombing compilation.
A year later in 1998, the two invited Mos Def into the mix, and the Black Star album resulted. And with it came a steady downpour of critical acclaim that turned these guys into media darlings overnight. They might not have sold millions of albums, but Kweli, Hi-Tek, and Mos Def most certainly impressed a great many people, among them critics, fellow rap artists, and a lot of folks who enjoyed a good old-fashioned hip-hop album with an emphasis on beats, rhymes, and life -- not dramatized gunplay or interpolations of proven pop songs. That was the end of Black Star, however. In 1999 Mos Def released his debut solo album, Black on Both Sides, and turned away from music and toward an acting career, leaving Kweli and Hi-Tek on their own. The duo returned to their Reflection Eternal partnership and released an album of the same name in 2000. It spawned a few minor hits: "Move Somethin'" and "The Blast."
When Kweli returned with his Quality album in 2002, things had changed a bit. For one, he was truly solo. Mos Def was long gone, and Hi-Tek was off focusing on his own solo career as a for-hire producer. So Quality featured Kweli collaborating with a host of different artists, among them a young and promising yet still largely unknown producer named Kanye West. "Get By" was the fruit of Kweli's collaboration with West, and it became the rapper's biggest hit to date, aided quite a bit by a non-album remix featuring Jay-Z of all people. The remix got a lot of radio play, but still, Quality didn't put up Jay-Z numbers and Kweli remained a critical favorite, a reputation cemented all the more in late 2003 when Jigga gave him the aforementioned high-profile shoutout in "Moment of Clarity."
All of this set the stage very well for The Beautiful Struggle, which dropped in fall 2004. The expectations for the album were gargantuan because of the Jay-Z rhyme, and also because a great many hip-hop disciples felt Kweli was long overdue for a commercial breakthrough. The album was undoubtedly his most commercial effort to date, featuring a few token radio-ready hook singers like Mary J. Blige and Anthony Hamilton, not to mention a roster of hitmaking producers like the Neptunes, Just Blaze, and Kanye. It was also Kweli's most self-conscious to date, however, as it was well apparent that the commercial pressures had begun to affect his mindset. He responded by splitting from his distributor, Universal, and lying low for a while, releasing a stopgap mixtape, Right About Now (2005) via Koch.
In anticipation of his next solo album, Kweli collaborated with producer Madlib on the digital-only Liberation, which was made available as a free download during the first week of 2007 on the Stones Throw website. Finally, in August of that same year, Kweli issued the full-length album Eardrum on his own label, Blacksmith, via a partnership with Warner Brothers. Debuting at number two on the Billboard 200 and selling about 60,000 copies in its first week, Eardrum was Kweli's best-selling album to date and features beats from not only Madlib but also Hi-Tek, Kanye West, Pete Rock, and will.i.am, among others, and features guests like Norah Jones, UGK, Justin Timberlake, and Strong Arm Steady.
Also in 2007, Kweli released a mixtape containing rare and collaborative songs, entitled Focus. October saw Talib Kweli play one of China's earliest music festivals, the Yue Festival, organised by Split Works, alongside Faithless and Ozomatli.
In March 2008, Kweli was featured on MTV's TV show MADE as the coach of Colin Colt, a young man who wanted to be made into a rap star. Kweli was a featured artist on the 9th Wonder and Buckshot album "The Formula", released on April 29, 2008 (on the track "Hold It Down"). Kweli's Blacksmith Records split with Warner Bros. Records in December 2008. Kweli confirmed to AllHipHop.com that Warner Bros. would still distribute Reflection Eternal and Talib Kweli projects, but not other acts on the Blacksmith label. Kweli was featured at the fifth installment of Hot 97 radio personality Peter Rosenberg's acclaimed live interview series "Noisemakers with Peter Rosenberg" on October 21, 2009. Kweli recorded an album entitled Party Robot with R&B singer Res and musician Graph Nobel under the group alias Idle Warship. The album was released as a free download on the website for Kweli's label Blacksmith with 2 different cover art options in late 2009. There were videos shot for two of the songs from the album: "Bedroom Lights" and "Black Snake Moan".
In February 2009 it was announced that Talib would be featured in the graphic novel-turned-animated series Blokhedz on Missiong.com, voicing the lead part of the character Blak. Additionally, Talib Kweli is a spokesperson and mentor for P'Tones Records a non-profit after school music program that's mission is "to create constructive opportunities for urban youth through no-cost music programs."
Talib Kweli and DJ Hi-Tek released a second Reflection Eternal album titled Revolutions Per Minute on May 18, 2010. Revolutions per Minute was recorded at Electric Lady Studios. It is their second album after a 10-year hiatus. The album received generally positive reviews from most music critics, based on an aggregate score of 80/100 from Metacritic.
Gutter Rainbows, Kweli's fourth solo album, was the first to be released by his imprint Talibra. The album was originally intended to be released in only a digital format. However, on November 16, 2010, Duck Down Records announced its plans to offer Gutter Rainbows a CD release. This will include an import edition and a special edition with extras. In its first week, the album sold 13,900 copies in the United States. In December 2010, Talib Kweli appeared with Darryl McDaniels, Mix Master Mike and Ahmet Zappa on a cover of Frank Zappa's "Willie the Pimp" for The Frank Zappa AAAFNRAAAA Birthday Bundle 2010
Kweli has confirmed the title of his next album will be Prisoner of Conscious, a title derived from Talib's constant labeling as a "conscious rapper" and based on Nigerian reggae artist Majek Fashek's album "Prisoner of Conscience." Kweli began working on "Prisoner" before "Rainbows" was released, and put cuts that were originally intended for "Conscious" on "Rainbows". He also confirmed that he will reunite with MadLib to offer Liberation 2. Upon its May 7, 2013 release Prisoner of Conscious was met with generally favorable reviews from music critics, and debuted at number 48 on the Billboard 200 chart, with first-week sales of 10,000 copies in the United States.
Shortly after in August 2013, Kweli announced that in 2014 he will release his next studio album, Gravitas which will contain production from Q-Tip. However, on October 5, 2013, Kweli revealed that Gravitas would be released independently on December 15, 2013. He also revealed the cover artwork, and that the album would feature production by Q-Tip, Oh No, LordQuest, and Rich Kidd.
Social/Political Views
The Brooklyn-based rapper is known as one of the most lyrically-gifted, socially aware and politically insightful rappers to emerge in the last 20 years. Talib Kweli used his music and fame to fight for many injustices in the world, but most of the same issues that comes up over and over that he addresses are racial stereotypes and police brutality. Talib Kweli has stated that he would focus on the prison industrial complex if money wasn't a problem.
He refuses to vote and calls politics "an illusion.", but he is a fervent advocate on behalf of political prisoners and a proud supporter of community organizations like the Malcolm X Grassroots Movement. He insists he isn't a role model, but he spends much of his time speaking to inner-city high schoolers and college students.
Kweli also has a wide stance on hip hop's responsibility to social justice. Kweli urged people to ask hip-hop artists questions to engage them politically, but warns not to get frustrated if these men and women do not "give you what you want" in their replies. As an activist, Talib Kweli goes above and beyond his music to make social justice a priority. But, he doesn't necessarily feel that all artists have a responsibility to be as conscious as he is. He said that music artists bear an unfair burden to use their music as a platform because they have the ability to influence more people. Kweli mentions that artists, just like their audience, fall victim to their upbringing.
In an interview with the Huffington Post, Talib Kweli stated that young people are the only people that can make a difference because they have the energy to actually go out to the public and do something. However, he talked about you can't just sit at a computer to be an activist. He states that he has nothing against social networks, but you really have to get your body out there to express your thoughts and fight for what you believe in.
Acts of Activism
One important thing that Talib Kweli addressed head on in his activism would be Hip Hop for Respect CD and video which he organized with fellow rapper, Mos Def in 2000. Hip Hop for Respect was created to speak out against police brutality and specifically protested the death of an African immigrant, Amadou Diallo, who was shot forty one times by four policemen in New York City. The money made from the CD was given to the Hip Hop For Respect Foundation, which is a nonprofit organization that encouraged celebrities to become involved with their fans. The Hip Hop For Resepect contained 41 different artists for each shot that the police took at Diallo.
In May 2005, Talib Kweli got together with Mos Def to raise awareness about an exiled political activist by the name of Assata Shakur. They gathered at City Hall to demand that the federal government drop the million dollar bounty that was placed on Shakur's head and remove her from the terrorist watch list.
Talib Kweli, also, took a visit to the Occupy movement in October 2011 that was happening in Wall Street to show support and raps for all of the protestors there.
In October 1, 2012, Talib Kweli openly spoke at a rally at city hall to urge the NYPD police to end the racial profiling with their stop-and-frisk policy.
Most recently, August 7, 2013, Talib Kweli traveled to Tallahassee to spend a night in the capital building with the Dream Defenders, who are a group of students that created a sit-in at the Florida governor's office to protest the state's Stand Your Ground laws
(sources: allmusic.com, wikipedia.org)
The history of hip hop culture and music. Learn about how hip hip has been commercialized, impacted pop culture, education & the universe. Take the journey through the 1990's with Tupac, the Notorious B.I.G., The Wu-Tang Clan, Jay-Z, Nas, DMX, Lil Kim, Junior Mafia, Tribe Called Quest, Dr. Dre, Snoop Dogg, Outkast, Scarface, Mos Def, Lady of Rage, The Fugees, Lauryn Hill, Puff Daddy, P. Diddy, Ruff Ryders,