Pete Rock Digital Biography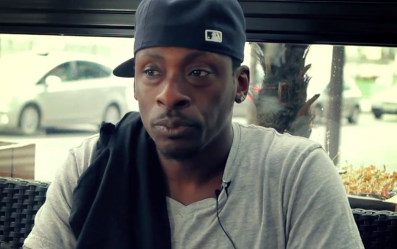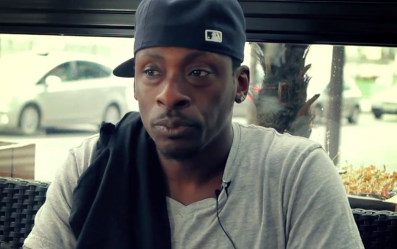 Pete Rock (born Peter Phillips, June 21, 1970 in the Bronx, New York) is a hip-hop DJ, producer and rapper. He rose to prominence in the early 90's as one half of the critically acclaimed group Pete Rock & CL Smooth. After the duo went their separate ways, Pete Rock continued with a solo career that has garnered him worldwide respect. Pete Rock introduced the merging of elements from jazz into hip hop music which has forever left an indelible mark among hip hop fans. Considered one of the greatest hip-hop producers of all time, he is often mentioned alongside Rick Rubin and Marley Marl. Pete Rock is also the younger cousin of rapper Heavy D. The fourth of five children, of parents from Jamaican immigrants, Pete Rock was in born in the borough of Bronx, New York. His family moved to Mount Vernon in 1977, when he was 7 years old. He attended High School in Mount Vernon, where he would meet his future recording partner CL Smooth. Pete Rock's father was a part time DJ, who had an impressive record collection. Pete Rock would often accompany his father to a cricket club called Wembley in the Bronx and watch as he spun records for the people present. Pete Rock's first major exposure to the hip-hop audience was in 1987 with Marley Marl, as a DJ on New York's WBLS radio show "In Control With Marley Marl." The 16 year old Phillips was recognized by the listening audience as the man "putting in work'' as he would use double copies of each record to cut up every song he played, when most New York DJs would only use double copies on every 3rd and 4th song. Propelled by the growth of his popularity, he began producing in the early 1990's. In 1991 he joined with CL Smooth to release the EP All Souled Out. Two full-length albums followed, 1992'2 Mecca and The Soul Brother considered by many to be a classic and 1994's The Main Ingredient. Both albums were released to wide critical acclaim, cementing their positions as classics in hip hop history. Soon after The Main Ingredient, the duo went their separate ways. Rock continued production work, contributing a tracks and remixes to Nas, Run DMC, House of Pain, Public Enemy, The Notorious B.I.G. ("Juicy" – the original of which was based on Pete Rock's own demo) and more. The following year Pete Rock formed a the group INI, with his brother Grap Luva, Rob-O and Rass and released the classic 12" "Fakin' Jax". The trio recorded an album, named "Center Of Attention". While working as a DJ with Marley Marl on Hot 97's Future Flavas show in the late 90's, Pete Rock was able to forge a relationship with Loud Records, allowing him to release his solo album Soul Survivor in the summer of 1998. Pete Rock continued to release solo albums including Petestrumentals in 2001 and Soul Survivor II in May of 2004 which earned Pete Rock a nomination for The Source Awards "Independent Album of the Year" category. In that same year he also produced Edo G's "My Own Worst Enemy". Most recently, Pete Rock has produced for Redman's newest release "Red Gone Wild" and his highly anticipated album "NY's Finest" to drop February 5 2008 in a joint venture between Soul Survivor Records and Nature Sounds/EMI. Pete Rock has had a considerable impact on a number of producers who emerged since the late 90's. Many critics have compared newcomers to him favorably. Perhaps, most notable among these comparisons are the late Detroit producer J Dilla, North Carolina's 9th Wonder and Chicago's boy Kanye West. Pete Rock has acknowledged his relevance to these artists, releasing an instrumental record with 9th Wonder (Class is in Session), and recording his own remix of West's "Heard Em Say." Pete Rock himself has named his main musical influences as James Brown. Common - T.R.O.Y. ft. Pete Rock
PETE ROCK & CL SMOOTH
Pete Rock and C. L. Smooth are rappers well respected for both their own work and Rocks production of other rap acts. The duo met in their teens in "money-earnin" Mount Vernon, home of such hip-hop stars as Al B. Sure! and Heavy D. They began recording raps on Rocks cassette player after school, until Eddie F., the most popular local DJ and a budding producer, brought them to his 12-track. Eddie put Rock and Smooth on a remix of Johnny Gill's gold single "Rub U the Right Way," which eventually landed them their first gig outside their neighborhood, in Madison Square Garden with Gill.
Mecca & the Soul Brother was praised for its honest stories of urban romance and living and for Rock's mix of jazz, R&B, and reggae. "They Reminisce Over You (T.R.O.Y.)" (#10 R&B, 1992) was a #1 rap hit. Two years later The Main Ingredient peaked at #9 on the R&B chart. Rock has also produced records by Kid n Play, Shabba Ranks, and Heavy D.
Formed 1984, Mount Vernon, New York
Pete Rock (b. Peter Phillips, June 21, 1970, Mount Vernon), voc.;
C. L. Smooth (b. Corey Penn, Oct. 8, 1968, New Rochelle, NY.), DJ.
1992 -- Mecca & the Soul Brother (Elektra)
1994 -- The Main Ingredient
(sources: jambase.com, sing365.com)
See More of the 90's Artists Collection