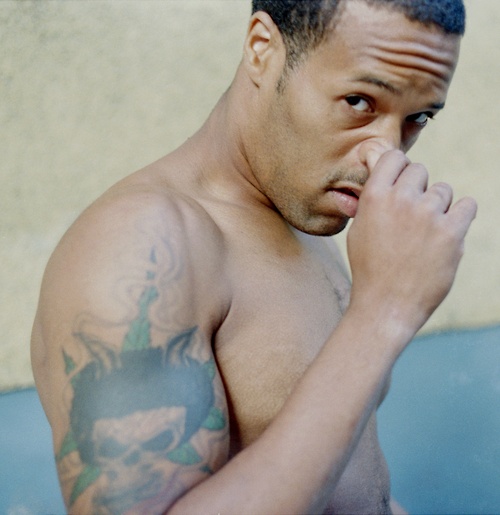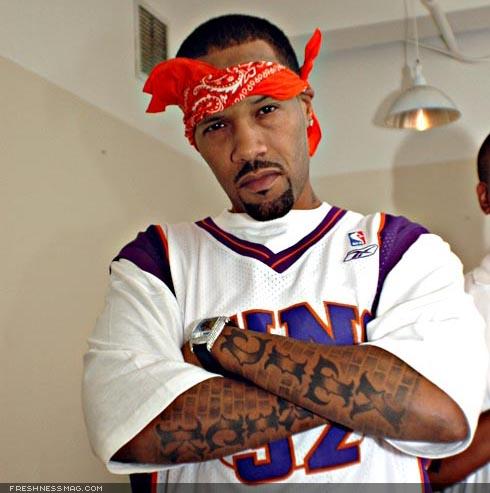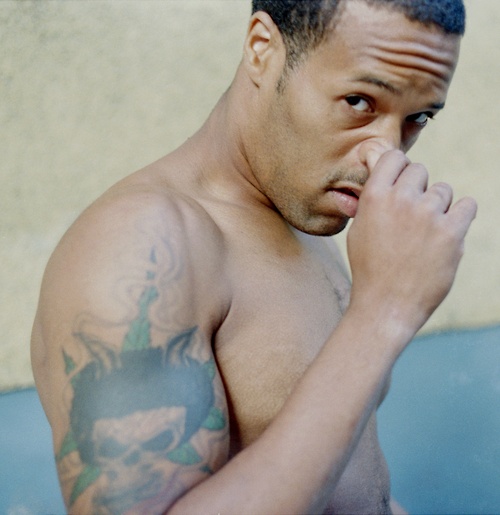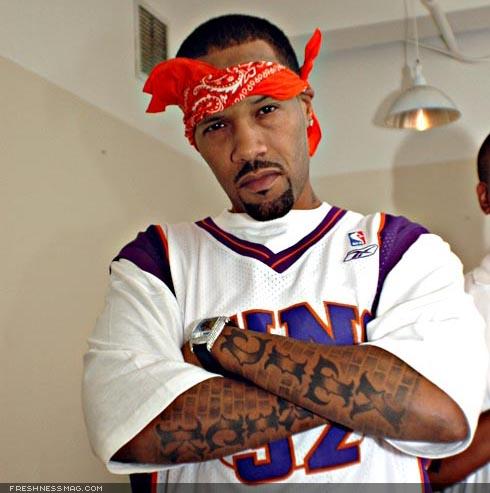 Reginald Noble, 17 April 1970, Newark, New Jersey, USA. Inventive and witty US rapper whose 1992 debut Whut? Thee Album broke into the US Top 50, although it failed to get a UK release until much later in the year. Enshrining the new ethos of cannabis as the drug of choice ('How To Roll A Blunt'), there was also room for the traditional braggadocio ('A Day Of Sooperman Lover', 'I'm A Bad'). As superb an album as it was, from the cover shot of the artist up to his elbows in blood onwards, many critics also noted it was a little close to the sound of EPMD. Not surprising considering that he was a member of their Hit Squad, alongside K-Solo and Das-EFX, and that Erick Sermon produced Whut? Thee Album. In fact, Redman had spent two years living with the latter when both his parents chucked him out of their respective homes. Redman was voted the top rap artist of 1993 by The Source magazine, while subsequent albums saw him developing into the complete article, earning a reputation as one of rap's leading lyricists.
By the time of 1998's stylish Doc's Da Name 2000, Redman was emulating several of his contemporaries by becoming involved in all aspects of a project, from co-production duties to marketing and A&R. The same year he collaborated with Erick Sermon and Keith Murray as Def Squad, releasing the album El Niño. The following year he teamed up with Method Man on the light-hearted Blackout!. The two rappers had previously recorded 1995's US Top 20 single 'How High' together, and their new collaboration proved equally successful. In 2001 Redman and Method Man starred in the comedy movie How High, which played up their stoner image to great effect. They also appeared in their own television sitcom Method & Red (2004) and, rather bizarrely, featured in the Def Jam Vendetta video game series. Other artists with whom Redman has collaborated include 2Pac, Snoop Dogg, D'Angelo, Wyclef Jean, Christina Aguilera, and the Offspring. His solo releases in the new millennium include the albums Malpractice (2001) and Red Gone Wild (2005).
"My meaning of the dark side is deep and real. All that shit I was GOING thou, I was like "This don't make sense." So you know what? I may just let shit go on this album to the dark side. Everybody's got a dark side, but they don't let it come out by pretending and grinning up in your face, and when they get home, they're on a whole different note. It wasn't about no gimmick. It's strictly real. The shit is dark but it's still funky."
Ah yes, the funk. That word combined with Redman go together like rice and beans. "Dare Is A Dark Side" packs the same quality head-noddin' funk the Hip-Hop nation came to love about "Whut...", but it also contains if possible a heavier bottom groove on 17 tracks. For example the first single, "Rockafella" contains hypnotizing bassline that symbolizes traditional east coast funk, cleverly merged with snippets of samples that will undoubtedly bring mad love from the west. "Rockafella" is also a personal special jam as it's dedicated to his man Rockafella, who was tragically gunned down just before the process of Redman putting him on. Redman states, "He had mad songs and he gave 'em to me because I was trying to let people hear him and stuff.
So I was like fuck it, I can't do nothing but let the world hear him (on the intro). The track "Cosmic Slop" features Redman gettin' biz with his present Def Squad family members Keith Murray and Erick Sermon the only way they know how. "Can't Wait" is a padlock to be a favorite in the rides as it carries the same vein of the previous butter track "Tonight"'s The Night." The joint "Green Island" finds Reggie Noble flippin' lyrics over a Caribbean -type beat to be believed. Other dope tracks such as "Da Game" and "Slide And Rock On" spotlights Redman doing what he does best, rhyming his ass of while even more importantly, showing us his captivating personality that gets heads open. Not too many mc's can lift the choruses from "Hey D.J." and a Prince jam, and in a comedic fashion, flip them, and be talking about blunts, But the treats don't end there.
The funkadelic devil does a wicked duet with Hurricane G on "Werun N.Y." and every single person that dug the first album "Sooperman Luva." Redman has succeeded again on the production tip. He knocked five joints himself, while benefiting from the fly skills of the Funklord Erick Sermon and coming Funky Noble Productions producer Rockwilder who completed the package with him. Redman released only two solo albums, Malpractice (2001) and Red Gone Wild (2007) during the first decade of the 2000s, but he did close it out with Method Man via Blackout! 2 (2009). The MC's seventh solo album, Reggie, appeared in 2010.
(sources: oldies.com, sing365.com, allmusic.com)
The history of hip hop culture and music. Learn about how hip hip has been commercialized, impacted pop culture, education & the universe. Take the journey through the 1990's with Tupac, the Notorious B.I.G., The Wu-Tang Clan, Jay-Z, Nas, DMX, Lil Kim, Junior Mafia, Tribe Called Quest, Dr. Dre, Snoop Dogg, Outkast, Scarface, Mos Def, Lady of Rage, The Fugees, Lauryn Hill, Puff Daddy, P. Diddy, Ruff Ryders,
photo credits include: cottonandbasedotcom, def jam records, derek brad photography, dj june, the source magazine, edward frayna art, freshnessmagazinedotcom, djsavone (tumblr), high times magazine, jay shell (rap quotes), weheartitdotcom, kkjz radio 88.1 newark, brickcityink (tumblr), lady akademix (tumblr), lucidxlight (tumblr), nappy sportswear, ommo apparel, psychooninja (tumblr), raisedfistpropoganda (tumblr), rap pages magazine, rap sheet magazine, 90shiphopraprnb (tumblr), ruthlessnation (tumblr), beats by dre, upnorthtrips (tumblr)