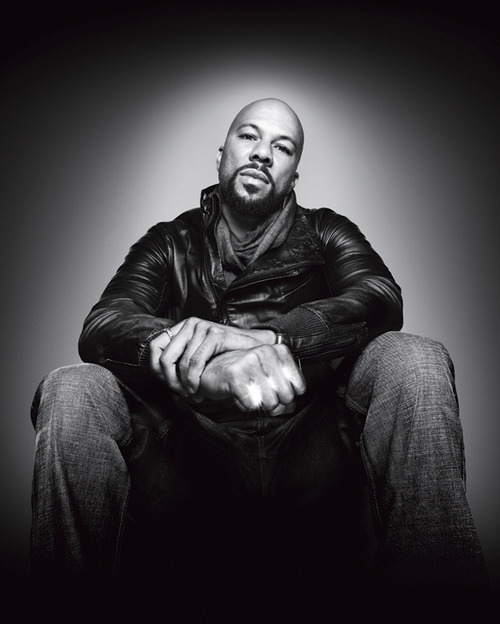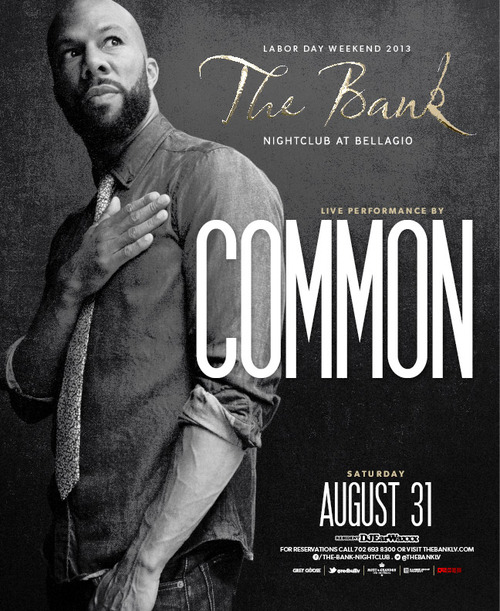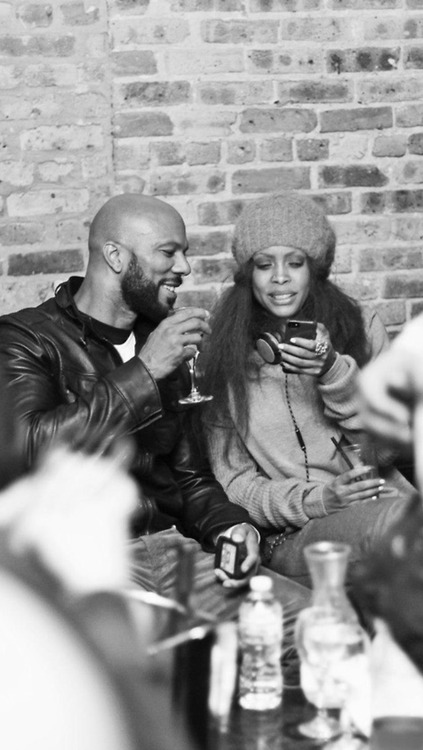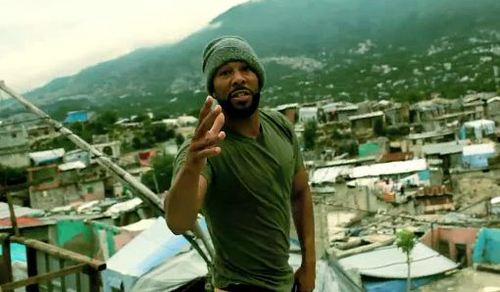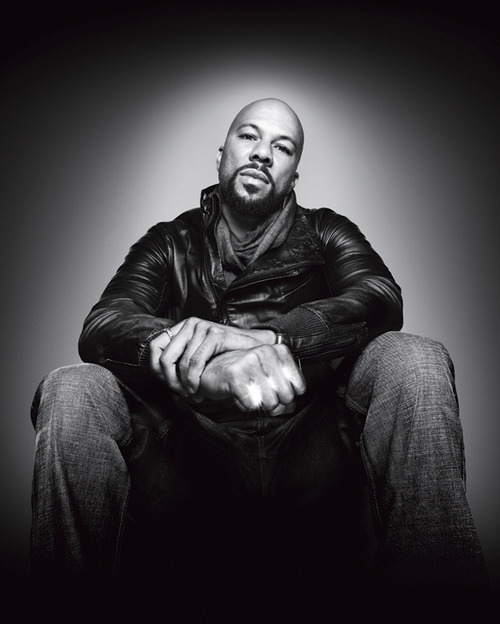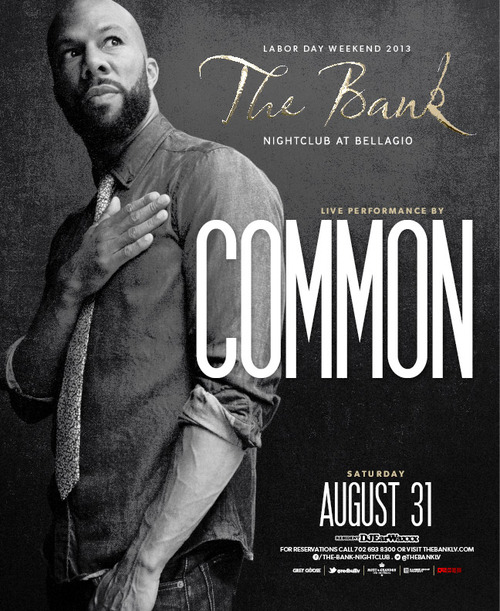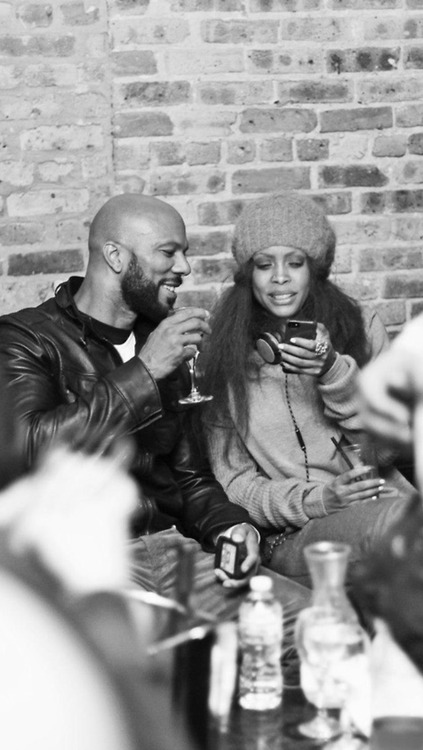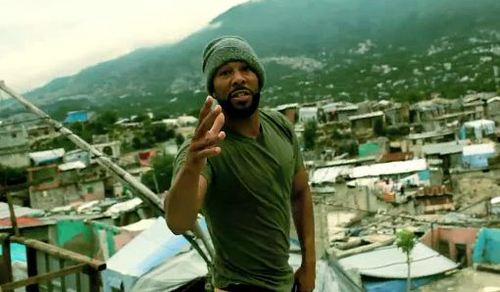 Common was born Lonnie Rashid Lynn, Jr. on March 13, 1972 in Chicago's South Side. He was one of those kids whose parents got divorced while they were young His educator father left the family when he was six years old, leaving his counselor mother to take care of him. However, his father was still very much a big part of his life.
His mother would later remarry and teenage Common showed talents in both basketball and rap. His father found him a job as ball boy for the Chicago Bulls. His rap career, meanwhile, started in his cousin's home in Cincinnati and continued in high school when he formed a trio called C.D.R. The act indeed scored gigs as the opener of N.W.A. and Big Daddy Kane among others.
Common pursued higher education at Florida A&M University for two years under a scholarship and majored in business administration. But his study came to a full halt when Relativity Records offered him a contract in 1991. He went under the moniker Common Sense at first, releasing a single called "Take It EZ" the next year.
His first album was titled "Can I Borrow A Dollar?" and received positive feedback from underground hip-hop. Since the album sold relatively well, Relativity kept him for two more albums "Resurrection" and "One Day It'll All Make Sense" in 1994 and 1997 respectively. During this time, Common became friends with other prominent hip-hop artists such as Fat Joe and Wu-Tang Clan. Also, he was forced to change his stage name when he started becoming more popular and a reggae band with the same name sued him.
The release of his third album propelled his name in the industry and led him to a major label contract with MCA Records. In the same year the album was released, his first child, a girl named Omoye Assata Lynn was born from girlfriend Kim Jones. The album was actually largely inspired by his learning that he was about to be a father. He addresses family values several times in the album and decorated the album with old family photos.
Under the new flag, Common moved from Chicago to New York City in 1999 and began recording his fourth studio album. "Like Water for Chocolate" was released a year later to mass critical acclaim. The album was gold certified and the single from the album "The Light" was even nominated for a Grammy for best rap solo performance.
Common later found himself in the crowd of The Roots which also included Erykah Badu, the singer he would later date. There was one more album released under MCA, titled "Electric Circus", but it did not perform as well as its predecessor. It debuted at #47 on the Billboard 200 chart mainly because MCA did not do a good promotion out of it.
Common started appearing on screen for movie and TV roles in 2003. He played a character in sitcom "Girlfriends" that year and acting jobs kept coming since then. He made guest appearances on "One on One" as well as "Scrubs" in addition to appearing as himself in several TV shows.
Common's contract was brought to Geffen Records when MCA was absorbed by the label. Featuring Kanye West in the production panel, Common's sixth album "Be" opened to number 2 on Billboard Hot 200 after selling more than 500,000 copies in the first week of sale. "Be" was consequently nominated for four Grammys including Best Rap Album.
Seventh album "Finding Forever" was also featuring Kanye as producer in most of the tracks. It sold over 500,000 copies and was later certified gold. It also received three Grammy nominations in 2007, losing Best Rap Album to Kanye's "Graduation".
His first foray into big screen happened in 2007 with the release of "Smokin' Aces". In the same year, Common also appeared in highly-acclaimed film "American Gangster" along with Denzel Washington. He would later popped up in "Wanted", "Terminator Salvation" and "Just Wright" among others.
There was a plan to form a group with Q-Tip and call it The Standard but Common was eventually occupied with the work of his eighth studio album. "Universal Mind Control" received several push-back dates in 2008 and came out in December that year. Although Kanye was not a part of the album, the The Neptunes-produced album was still nominated for a Grammy Award for Best Rap Album in 2010.
Kanye also did not make a return to Common's ninth studio album. Instead, his longtime collaborator, No I.D., handled production and co-wrote the entire album. "The Dreamer/The Believer" was released on December 20, 2011 with "Ghetto Dreams" as the first single. In consequence of the album, he released a memoir titled after his third studio album in September 2011.
After a quiet 2012, Common announced he will release an EP in January 2013 and his first mixtape in April. In February 2013, Common announced his tenth solo studio album would be released in September 2013 and will feature Kanye West and production from Kanye and No I.D. Later on September 8, 2013, he gave an update to his projects saying the previously announced EP would be released soon, and feature a song with new Def Jam signee Vince Staples. He also told HipHopDX his tenth solo studio album would be released in early 2014.
Common is in talks to go head to head with Liam Neeson in the action film "Run All Night" for Warner Bros. The Chicago native currently stars on television in AMC's "Hell on Wheels". His most recent movie credits include "Now You See Me", "The Odd Life of Timothy Green" and the critically acclaimed indie film "LUV" by writer-director Sheldon Candis. In 2010 Common starred opposite fellow Hip-Hop artist Queen Latifah in the romantic comedy "Just Wright".
(sources: aceshowbiz.com; wikipedia.org; examiner.com)
Official web site: http://www.thinkcommon.com/
See More of the 90's Artists Collection
See More of the Midwest Artists Collection