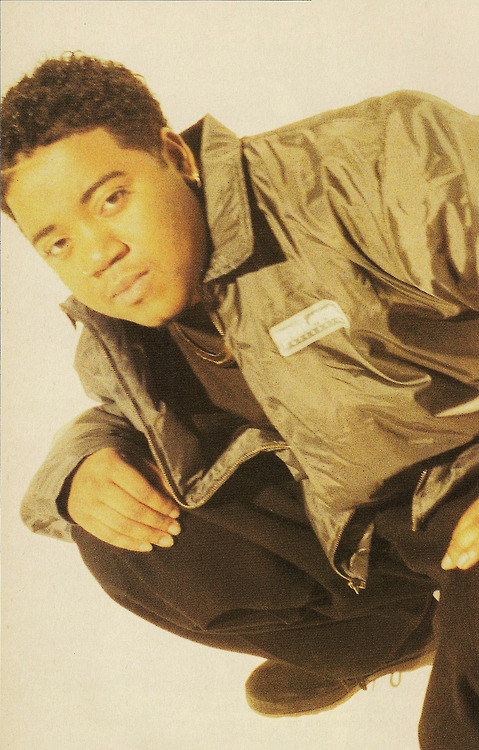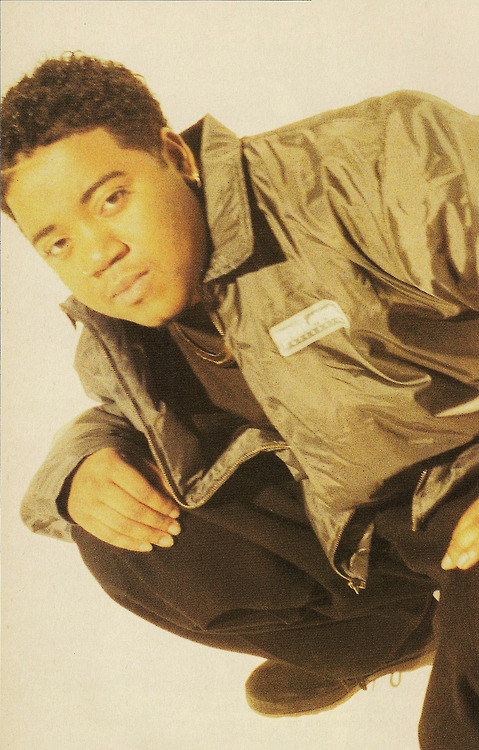 "My style was designed to pump listeners up, and when I went back and listened to the recorded songs, the only name that made sense was Adrenaline Rush."
"Cavalier Terrell Mitchell", (born on November 27, 1973 in Chicago, Illinois) better known by his stage name "Twista", is an American rapper that held the title of fastest rapper in the world according to the Guinness World Records in 1992, being able to rap 11.2 syllables per second. His 2004 album "Kamikaze" went to number-one on the U.S. Billboard 200 album chart after the success of his number-one Billboard Hot 100 single, 'Slow Jamz'.
Born and raised in the K-Town section of Chicago's infamous, impoverished west side, Twista grew up amid scenes of junkies, drugs, violence and poverty. He used his inner strength to help pull him through, while his dreams centered around either music or art.
His attraction to music also began building from an early age. He started rapping at the age of 12. He had a best friend named Silent (his real name was Richard Pena).
First he moved his body to hyperactive house tracks of his hometown. Then, after being exposed to krush grooves by the likes of Kurtis Blow, the Sugarhill Gang and the Fat Boys, hip-hop started engaging his mind. He first became aware of rap by way of college radio. "Listening to people like Eric B. & Rakim and Kool G. Rap & DJ Polo," Twista remembers, "is what first inspired me to become an MC."
Twista says his trend-setting style developed under a sort of musically-induced schizophrenia ("Basically hip-hop was being imbeded into my head at the same time that I was listening to house") and was spurred forward by hearing positive feedback. Recalling the support Chicago's underground gave him after freestyle showcases and talent shows, he says "It was the love of everybody that was around me that pushed me to higher and higher levels of acheivement."
Before starting his professional career, however, he had several other jobs, including working at a factory, selling shoes, telemarketing, working at McDonald's, working as a security guard, and cutting hair.
He was also a devoted Muslim but it is unclear why he has changed his faith. In his first album there are various praises of Islam and indications of his passion for the religion.
Twista dropped the 'Tung' off of his name for his second album, "Resurrection", which was never released outside of some parts of Chicago. On the album he disses Treach of Naughty By Nature, who had stated that Twista's style was all show and no content. Twista's local notoriety grew in the underground mixtape circuit, as he was featured on several Chicago rap mixtapes, notably Chibangin, alongside unsigned artists like Psychodrama, Triple Darkness and DA Smart.
Twista, got his meteoric rise to fame in 1991 when a local radio DJ, with a reputation for discovering Chicago artists, saw him performing at a talent show held at the Gold Dome on Chicago's West Side. Amazed, the DJ jumped at the once-in-a-lifetime opportunity to become Twista's manager. He, at that time, did the performance under the name Tung Twista.
After going from one stage to another, Twista finally caught the attention of a Chicago promoter from Loud Records. He was invited to fly to L.A to demonstrate his unique lyrical prowess, and instantly won over the label bosses with his distinctive and undeniable talent. He subsequently made his mark on the signed to Loud Records, but also the first rapper out of the Windy City to ink a major record deal.
His debut album "Runnin Off at da Mouth" was released in 1992. Unfortunately, his album did not sell well. He was dropped by the recording company after that.
Two years later, Twista released an indie album "Resurrection". Due to problems with record labels and marketing issues involving fellow Chicago rapper Common's album of the same name, the album was only released in the city of Chicago and thus got very little national attention despite its prospect to become a hit.
He turned up in 1996 to snatch pavement props and earn Gold status for being featured on Do or Die's number one Billboard rap single, "Po Pimp." This led to a contract with Atlantic Records, which released "Adrenaline Rush" in 1997. He then dropped the word "Tung" from his stage name. The album became his first charting effort, peaking at No. 77 on Billboard Hot 200, and its single "Get It Wet" reached at No. 96 on Hot 100.
Finally with Adrenaline Rush, Twista's transformation from pioneering Windy City hero to spatter king is complete. Castigating the laziness of L.A. G-funk and challenging the looseness of modern free-styling, he raps to reveal emotions ranging from ecstasy and joy to sadness and pain. In his urban grit diary he creates musical paradise from poverty's riches.
Working with Creator's Way and The Legendary Traxter, producer of the platinum hit, "Po Pimp," Twista approached Adrenaline Rush with much more patience and care. They recorded the album entirely at Creator's Way Studios in Chicago. "Basically it's my follow-up to 'Po Pimp,'" he says. "Before that record I was writin' a lot of different ways, but after it, my course was charted; I knew exactly where I needed to go next." The first single, "Emotions," slinks and swaggers with a distinctive playboy flair and leads in with a mythical vocal intro, establishing Twista in a domain of his own.
Twista's next studio album " Mobstability" (1998) was followed with incredible vigor on 2004's "Kamikaze". Its paramount success landed Twista nominations for Best Hip Hop Act at the MOBO Awards, Rap Artist of the Year and Male New Artist of the Year at the Billboard Music Awards. The album raked in milestones, soaring to double-platinum status upon its release, with the album's two hottest tracks, "Overnight Celebrity" and "Slow Jamz" skyrocketing to #1 on Billboard Rap Songs Chart.
"Kamikaze" featured rappers like Kanye West and Ludacris. The album came out in 2004 and debuted at the top spot on the U.S. albums chart. Its first single "Slow Jamz" (also featured on Kanye's debut album "aThe College became a number-one hit in the U.S. Overall, the "Kamikaze" album and its singles gave Twista a new level of success and rose his profile significantly within the rap community.
A year after, Twista came out with another studio project called "The Day After". With the help from Pharrell Williams, Darkchild, Scott Storch and Mr. Collipark on the production team, he cooked up materials with Mariah Carey, Lil Kim, Trey Songz and Pittbull among others as featured guests. The star-studded effort sold much lower than its predecessor though, but managed to be certified gold.
Between the time of the 3 albums, Twista says he added substance and focus to his style by patrolling the gritty landscapes of his Chicago ghetto. He recognized that the only way to escape the bleak surroundings was to immerse himself in it and shed some sort of light. As he explains it, "After I came off of my first national tour, I went back to the 'hood and just started applying the lessons I learned about the business and writing structured songs to things that were going on in the community, and everything started to seem much more real."
Refusing to withold, Twista explains his daily MO in "Ridin' High." Then, with "Overdose," which he describes as a "real lyrical song," he tells listeners exactly how he flexes his flow. Meanwhile, "Unsolved Mysteries," explores the tarnished underbelly of inner-city life, verbally panning over technicolor images of brothers shooting, hustlers slangin', and players mackin'. "Corrupt World," a reflective tune with liquid melodies and eerie bounce, speaks of the street sorrow experienced by Twista and his buddy B-Hype, who guest rhymes. "Make a toast to yourself for survivin' in a world that's so corrupt," they conclude after recounting all the fallen friends and family they knew.
Twista then working with the Speedknot Mobster's released Mobstability in 1998 which featured the Bone Thugs~n~Harmony crushin diss song, "Crook County". Twista and Layzie Bone later settled their beef and to show their new found truce, together recorded "Midwest Invasion". The album also featured the single, "In Your World" which garnered Twista some mainstream appeal after appearing on, and being released off, the Nutty Professor movie soundtrack.
After label problems which sparked a major bidding war between P Diddy's Bad Boy Records and Jay-Z's Roc-a-Fella Records to try and get Twista to pen his name to their roster, Twista decided to turn to the independent route. Twista set up Legit Ballin Records and resolved his differences wit Atlantic Records to distribute the labels records. He quickly went to the lab wit his entire roster and the end product was Legit Ballin Records vol 1, which produced such singles as "Game Recognize Game" and the now classic record, (which many consider his best work) "Victory or Death". The most notable aspect of the album however was the absence of Twista's friend and producer, The Legendary Traxster. Money issues had pulled the two apart which led to a small beef and Trax disses Twista on his solo album. Twista however brought in Toxic and Cayex Illah who more than handles the task.
Vol 2 followed a year later, and this gained mainstream interest due to the massive hit single, "Ball Wit Us" which saw Twista re-unite with Johnny P. The album was a success, as was Twista's empire which for a short time boasted Ruff Ryder and ex-No Limit Soldier, Fiend who appeared on the album. The Legit Ballin roster currently consists of Twista, The Speedknot Mobstaz, Darkside Ballaz, Bennie Franks, Tod Nitty, Turtle Banxx, High Beam, female rapper Ms Kane, producers Cayex Illah and Toxic, and even boasts an r'n'b contingent thru male duo Mecca of Soul and female songstress Oobie, who has been puttin in various guest appearances includin 3 on the recent southern smash, Lil Jon and the Eastside Boys' "Put Yo Hood Up" album.
After dropping one more album "Adrenalin Rush", Twista formed his own record company, Get Money Gang Entertainment. His debut album under this label was called "Category F5" which arrived in 2009. It was certified gold in digital sales, in addition to gold ringtone sales, with one of his latest singles "Wetter". Also, the song soared to the #1 rap song on Billboard charts, and was further recognized by ASCAP as "The Most Played Single on Radio".
In 2010, Twista came back with "The Perfect Storm". It gave the world a glimpse of Chicago's West Side through infectious beats and sexy slow jams. The album's first single, "Make a Movie", produced by The Legendary Traxster and featuring Chris Brown, was raw and seductive preview of the celebrated rapper's newest groundbreaking album. R&B crooner, Lloyd, added sultry vocals to "Bad Girl", a shout-out to the type of girl you don't want to bring home to momma. From the street vibe and pulsating beats of "Cocaine," produced by Street Runners with a feature from Yo Gotti, to "The Heat," produced by The Legendary Traxster and No ID, "The Perfect Storm" speaks to Twista's unrivaled melodic syncopations which add depth and complexity to his already unique style.
MUSIC CAREER
Twista's reputation in rap circles led to work with some other midwestern acts, such as Royce da 5'9' and Da Brat, and southern acts like Timbaland and Ludacris as well as an appearance on P. Diddy's albums "No Way Out" & "Forever" and ties to Roc-A-Fella Records. His long awaited 2004 album, "Kamikaze", went platinum on the strength of two singles produced by the Roc's Kanye West.
The first single, 'Slow Jamz' (featured on both "Kamikaze" and Kanye's debut "College Dropout"), featured Kanye West and Jamie Foxx.
Twista also recorded a song for the Coach Carter film with Faith Evans called 'Hope'
After this success, Dame Dash made clear a desire to sign Twista to Roc-A-Fella. Though Atlantic would not release him from his contract, Dame tried to negotiate a joint venture and made Twista an honorary member of the Roc-A-Fella roster. One of Summer 2004's biggest hits 'Jook Gal' by Elephant Man featured Twista & The YoungBloodZ. Twista's next album, "The Day After", was not as commercially or critically successful and showed a notable lack of Kanye West production. He recently reunited with Kanye for the "Mission Impossible III" soundtrack, and plans to release his next album (titled "Adrenaline Rush 2007") in August of 2007.
Adrenaline Rush 2007 will feature production from the likes of (Tight Mike aka Cuzzo) , Toxic, The Neptunes, Kanye West, and Jazze Pha. Features include the likes of Lil Wayne, R Kelly, and Bone Thugs-n-Harmony.
In 2006, Twista was featured on the song, 'Hell No (Leave Home)' from Monica's new album, "The Makings of Me".
Twista is expected to release a new album in October 2013, entitled 'The Dark Horse'
(sources: sing365.com, aceshowbiz.com, monstersandcritics.com)
See More of the 90's Artists Collection
See More of the Midwest Artists Collection