Lauryn Hill Digital Biography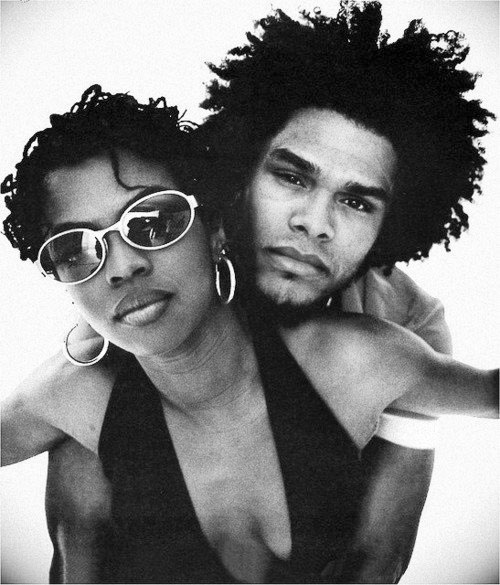 "Be honest, brutally honest. That is what's going to maintain relationships."
– Lauryn Hill
Background and Career with the Fugees
Singer-songwriter, producer and actress Lauryn Noelle Hill was born in South Orange, New Jersey, on May 26, 1975, to Valerie Hill, a teacher, and Mal Hill, a computer consultant. After releasing her solo debut album, The Miseducation of Lauryn Hill, in 1998, Hill became the first woman or hip-hop artist to win five Grammy Awards—for album of the year, best new artist, best female R&B performance, best R&B song ("Doo Wop (That Thing)") and best R&B album.
A natural performer, Lauryn Hill was singing at Harlem's Apollo Theater by the age of 13. Soon after, she met Prakazrel "Pras" Michel and his cousin, Wyclef Jean, and the three formed a band focusing on hip-hop, soul and R&B. First called Tranzlator Crew (later becoming the Fugees), the group began performing in area clubs, with Hill singing lead vocals.
Hill tried her hand at acting at an early age, as well. When she was just a high school sophomore (attending Columbia High School in Maplewood, New Jersey), Hill landed a recurring role on the television soap opera As the World Turns. Soon after, she earned a featured part in the popular film Sister Act II: Back in the Habit, starring Whoopi Goldberg.
Instead of heading to Hollywood, in 1993, Hill enrolled at Columbia University, where she studied for a year before pursuing a performance career. That same year, the Fugees released their first album, Blunted on Reality, which met with mixed reviews. Three years later, the group released a hugely successful second project, The Score (1996). Featuring the hit single "Killing Me Softly," which highlighted Hill's bold and soulful vocals, the album sold 17 million copies—making the Fugees the highest-selling rap group of all time—and garnered two Grammy Awards (best rap album and best R&B performance by a duo or group).
Following The Score's release in 1996, the Fugees have briefly reunited for live performances, but have not worked on another album. In 2003, the group released a Greatest Hits album.
Going Solo
Lauryn Hill's first solo effort, The Miseducation of Lauryn Hill (1998), established her as a major talent in her own right. The album sold more than 12 million copies and earned the singer-songwriter five Grammys, three American Music Awards, a Billboard Award, a Soul Train Award and an MTV Music Award.
After an extended hiatus, Hill returned in 2002 with MTV Unplugged No. 2.0, a recording of her two-hour acoustic performance on the popular series MTV Unplugged. In October 2005, Hill performed two songs at the Take Back TV concert launching Al Gore's CurrentTV.
Outside of her performance career, Hill is a dedicated activist. She founded an organization dedicated to serving underprivileged urban youth called the Refugee Camp Youth Project; the group raises money to send inner-city children in Hill's native New Jersey to summer camp.
Hill has five children with longtime boyfriend Rohan Marley, the son of legendary reggae singer Bob Marley: Zion (born in August 1997), Selah Louise (born in November 1998), Joshua (born in January 2002), John (born in 2003) and Sarah (born in January 2008). Hill also has a son from a later relationship, Micah, who was born on July 23, 2011.
Recent News
In May 2013, a 37-year-old Hill made headlines when she was sentenced to three months in prison for not paying federal taxes on approximately $1 million in earnings. The hip-hop singer had pleaded guilty to the tax-evasion charges in 2012. "I needed to be able to earn so I could pay my taxes, without compromising the health and welfare of my children, and I was being denied that," Hill said in a statement, following her sentencing.
(source: biography.com)
See More of the 90's Artists Collection
See More of the Female Emcees Collection