The Jungle Brothers Digital Biography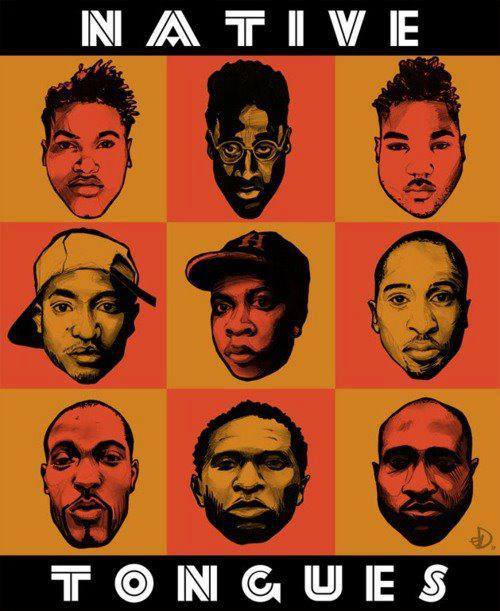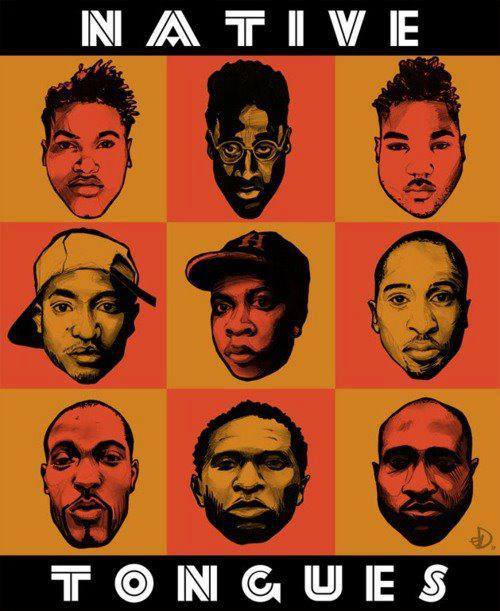 Although they predated the jazz-rap innovations of De La Soul, A Tribe Called Quest, and Digable Planets, the Jungle Brothers were never able to score with either rap fans or mainstream audiences, perhaps due to their embrace of a range of styles -- including house music, Afrocentric philosophy, a James Brown fixation, and of course, the use of jazz samples -- each of which has been the sole basis for the start-up of a rap act. Signed to a major label for 1989's Done by the Forces of Nature, the JB's failed to connect on that album -- hailed by some as an ignored classic -- or the follow-up, J Beez Wit the Remedy.
Straight Out the Jungle, Mike Gee (born Michael Small; Harlem, NY), DJ Sammy B (born Sammy Burwell; Harlem, NY), and Baby Bam (born Nathaniel Hall; Brooklyn, NY) came together as the Jungle Brothers in the mid-'80s and began their recording career at the dance label Idler. The result of the sessions, Straight Out the Jungle, was released in early 1988. The album's Afrocentric slant gained the Jungle Brothers entry into the Native Tongue Posse, a loose collective formed by hip-hop legend Afrikaa Bambaataa, including Queen Latifah (and, later, De La Soul and A Tribe Called Quest). The album's most far-out cut was "I'll House You," a collaboration with house producer Todd Terry and an early experiment in what later became known as hip-house. The single "I'll House You," added to the album in 1989, is known for being the first hip-house record recorded outside of the Chicago scene, which was a club hit that drastically changed the way the hip-hop and dance-music industries worked. Their first album, Straight Out the Jungle, was released on an independent record label (Warlock). In spite of the commercial failure of Straight Out the Jungle, Warner Bros. Records soon signed the group and released Done By the Forces of Nature in November 1989. The album was a critical smash at the time, though it has since been largely ignored by hip-hop critics in favor of the similarly acclaimed alternative hip-hop album 3 Feet High and Rising by De La Soul, released the same year.
Also in 1990, the Jungle Brothers contributed the song "I Get a Kick" to the Cole Porter tribute album "Red Hot + Blue" produced by the Red Hot Organization. 3 Feet High and Rising Though Straight Out the Jungle had not sold in large quantities, Warner Bros. signed the trio in 1989 and released a second album, Done by the Forces of Nature, that same year. Though it was issued around the time of De La Soul's groundbreaking 3 Feet High and Rising LP and gained just as many positive reviews, the album was overlooked by most listeners. the Jungle Brothers' chances of mainstream acceptance weren't helped at all by a four-year absence after the release of Done by the Forces of Nature, inspired mostly by Warner Bros.' marketing strategies. Finally, in the summer of 1993, J Beez Wit the Remedy appeared, complete with a sizeable push from Warner Bros.; unfortunately, the large amount of promotion failed to carry the album. Obviously not learning from their earlier mistakes, Warner Bros. also delayed the release of the group's fourth album, Raw Deluxe, until mid-1997.
V.I.P. followed in early 2000, and All That We Do was released in 2002. Their fifth album, V.I.P. was produced by Alex Gifford of Propellerheads and, during production, they found time to add their vocal stylings to the Propellerheads tracks "Take California (And Party)" and "You Want It Back". Their latest album to contain any new releases is 2002's All That We Do. In 2001, their song "What's the Five 0" was featured in the music video game FreQuency.
In 2004, the Jungle Brothers joined with British producer Mr On to produce "Breathe (Don't Stop)", a version of "Breathe and Stop" by Q-Tip of A Tribe Called Quest, combined with a sample of Michael Jackson's "Don't Stop 'Til You Get Enough" (the idea was taken from a bootleg remix combining vocals from "Breathe and Stop" and music from "Don't Stop 'Til You Get Enough").
In 2005, the Jungle Brothers released a greatest hits and classic remixes and rarities double album, This Is..., which included remixes by The Wiseguys, Urban Takeover, Natural Born Chillers and Stereo MCs.
Their status as a group is in question, as Mike G and Sammy B are touring (Sammy B also toured as fellow Native Tongues member Black Sheep Dres' DJ), and Afrika Baby Bam now goes by B.A.M. and has a new movement called Pagan Society. In an interview with AllHipHop.com, B.A.M. expressed his discontent with today's rap music industry. B.A.M. also stated his disappointment in Pos (De La Soul) and Q-Tip (A Tribe Called Quest) in a Vibe magazine article, saying that they are the reason that a full-fledged Native Tongue reunion has not transpired.
In 2008, their single "What U Waitin 4" was ranked number 88 on VH1's 100 Greatest Songs of Hip Hop.
(sources: allmusic.com, wikipedia.org)
See More of the 80's Artists Collection