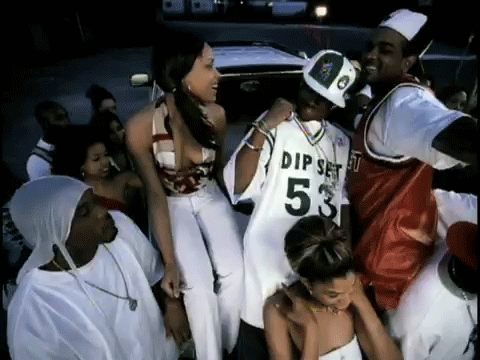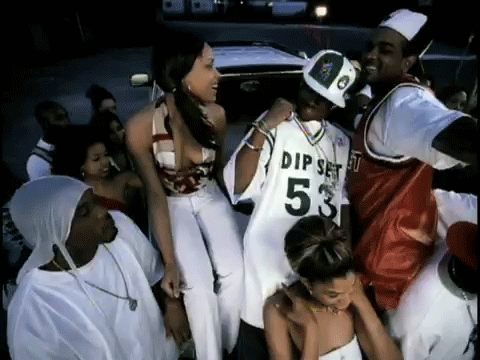 Harlem-bred crew The Diplomats do more than just make music. In recent years, Dip Set has become synonymous with street culture, leading the trends in rap music, Hip-Hop slang and urban fashion. Their influence has increasingly grown into a movement, with artists like CamRon and Jim Jones at the forefront. On July 12th, Diplomats' longtime A&R Director Duke Da God presents More Than Music, a killer new album full of jointz that will further cement the Diplomats' ground in Hip-Hop.
Recognizing their hustle, KOCH Records worked out a deal with Duke Da God that resulted in this new groundbreaking album. The crew has been diligently at work with plans to heat up the summer with this latest project, under the direction of one of their own. Duke explains, "They see how we grind, how we move thousands and thousands of tapes on the streets. We moved so many mixtapes, so why not capitalize off of it and put it in the stores. I'm the A&R of the Diplomats, but I was always the silent dude. Still, I put in a lot of work. So now it's time for me to show people what I do."
A Diplomat from the beginning, Duke Da God grew up in the same building as CamRon and was instrumental in putting together Children of The Corn, the legendary group of soon-to-be superstars who consisted of a young CamRon, Mason Betha, Big L and Bloodshed. Duke served as their road manager back then, and although he didn't rap, he was considered part of the group. While Mase and CamRon went on to be two of the most successful artists in rap music; Big L and Bloodshed met an untimely end, as both of them are now deceased. Duke has decided to feature Bloodshed on this album, in a rare yet exclusive appearance ("Bloodshed R.I.P.").
"We got the vocals, and put them together real nice. We were just in the studio and I dug it up. He had a bunch of songs, and I know a lot of people want to hear that stuff, because the music is timeless," says Duke. With production by the Heatmakerz, Scram Jones and Dame Grease, "More Than Music" has that classic uptown feel to it. The lead-off single "The Best Out" features Hell Rell, 40.Cal and JR Writer trading verses over a signature Dip Set-style beat.
"I think a lot of people mess with us because our music is so powerful. Anybody can do songs, but our movement is based on other things. It's based on style also," says Duke. Diplomats have been known to dictate Hip-Hop fashion, with CamRon making the colors pink and purple the latest trend or Jim Jones reintroducing L.A.s gangster look, complete with bandanas and hair curls. Everything they do, the community seems to pick up on.
Duke explains, "A lot of people identify with us because they like what were about. Everyone knows Killa [Cam] is a hustler, they know Jim Jones is for real with his. Each one of the Diplomats is a character and everyone has their role. That's what makes the Diplomats so unique."
More Than Music even finds Dip Set venturing outside their own camp for some star-studded collabos. Fabolous makes a guest appearance alongside Juelz Santana (Dipset Director), on "I Aint Trying To Go There." But for the majority of the album, they keep the sound close to home.
"As the A&R, I'm in control of the music, so I like to come up with concepts for songs and creatively connect with each individual artist," says Duke, who points out '20 Miracles' by JR Writer as one of those concept-driven songs. Under Duke's coaching, the Diplomats are poised to score big.
"We're like an all-star basketball lineup. We got our power forwards, we got our center, and our point guards. And this album is bringing everybody together as one team."
(source: artistdirect.com)
See More of the 90's Artists Collection