Fabolous Digital Biography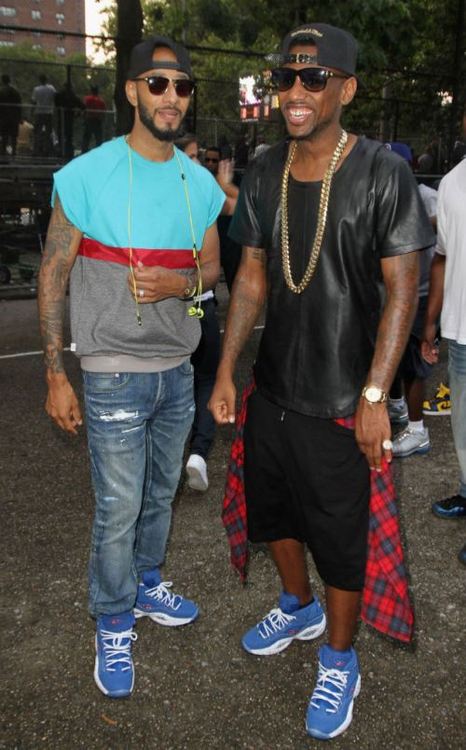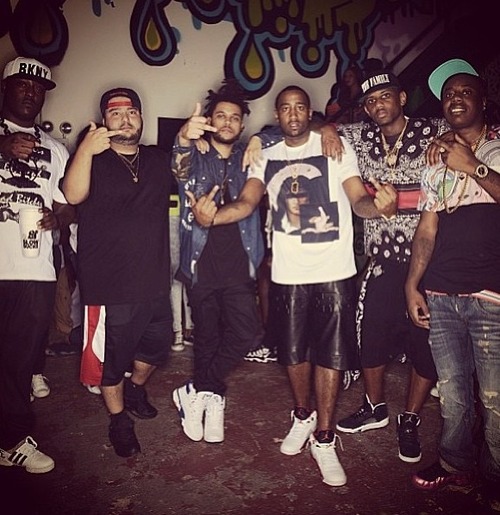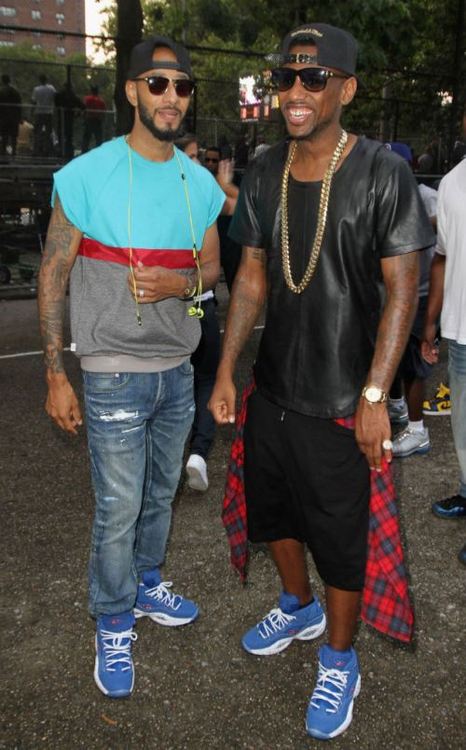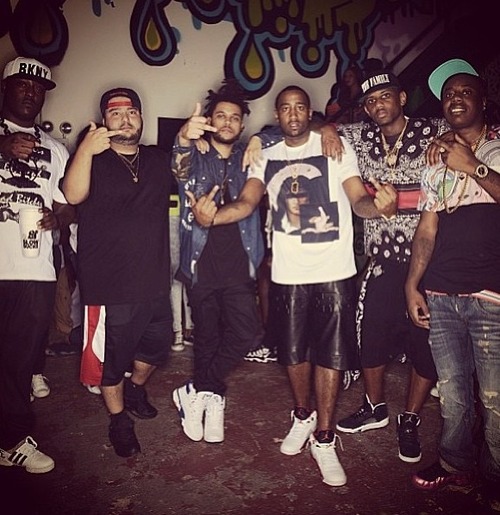 "Growing up my mom useta look at a lobster dinner as top of the line.. That, and a bottle of Dom Perignon. Now as we get to eat & drink lobster & champagne at leisure i always think about GROWTH. Making the things you looked at as hard to get or uncommon, reachable thru ya work! I bow my head & say a prayer bcuz it's a blessing. To make your extraordinary the ordinary"
John David Jackson (born November 18, 1977), better known by his stage name "Fabolous", is an American rapper. Growing up in the Brooklyn area of New York City, he was among the first east coast rappers influenced by Southern hip hop sounds and first became popular through his hit single 'Can't Deny It' in 2001, from his debut album "Ghetto Fabolous". Fabolous has released four albums, which have collectively sold over three million copies in the United States.
Fabolous was born John David Jackson on November 18, 1977, of mixed African American and Dominican descent. He grew up in the Bedford-Stuyvesant neighborhood of Brooklyn, New York. While a senior in high school, Fabolous rapped live on DJ Clue's radio show and on WQHT Hot 97. He began to pursue a rap career late into twelfth grade.
Fabolous decided that it was time for him to start rapping seriously. He would call into DJ Clue's radio show in late 1998, he ended up rapping for Clue, who would immediately sign him to his newly-formed Desert Storm Records. He would be featured on several DJ Clue mixtapes and mixtapes with Roc-A-Fella artists. This earned Fabolous and Desert Storm a distribution deal with Elektra Records. In 2001, they began to promote Fabolous and his debut album, "Ghetto Fabolous," first by placing him on the remix to popular label-mate, Lil' Mo's 'Superwoman (Remix).'
Before receiving mainstream popularity, Fabolous released a single in 1998 titled 'If They Want It' under his moniker,'Fabolous Sport'. It was released by Def Jam Recordings on the album "DJ Clue? The Professional" and as a bonus track on his debut album "Ghetto Fabolous". It is also available on the DJ Kool Kid mixtape, "Pound For Pound" featuring Fabolous and Jadakiss. In 2000, he released a second single through Elektra Records titled 'Gotta Be Thug', which was put on "DJ Clue Presents Backstage Mixtape (soundtrack)".
"Ghetto Fabolous" (2001)
Fabolous was teamed with Nate Dogg to produce his first single 'Can't Deny It'. The song charted in the "Billboard" Hot 100, and the subsequent album, "Ghetto Fabolous", achieved platinum certification. It reached number four on the "Billboard" 200 and had three singles which charted on Rhythmic Top 40 and "Billboard" Hot 100 charts. The first of those singles is 'Can't Deny It' produced by Rick Rock and featuring a chorus by Nate Dogg interpolating Tupac Shakur's song 'Ambitionz Az a Ridah'. The other charting singles were 'Young'n (Holla Back)', which is produced by The Neptunes and 'Trade It All', which features vocals from Jagged Edge and is produced by DJ Clue and DURO.
"Street Dreams" (2003)
Fabolous released his second album "Street Dreams" on March 4, 2003. Powered by a Just Blaze beat and guest vocals from Lil' Mo and Mike Shorey, 'Can't Let You Go' reached number one on the Rhythmic Top 40 chart and number four on the "Billboard" Hot 100 chart. 'Into You' with Tamia also reached number four on the "Billboard" Hot 100. Also released on Street Dreams was the lead single club banger 'This Is My Party' and 'Trade It All Pt. 2' which featured Jagged Edge as it did on the Ghetto Fabolous version, as well as Diddy.
Exactly 7 months later, on November 4, 2003, Fabolous dropped his official mixtape, More Street Dreams, Pt. 2: The Mixtape. It was an official release by his record label, Elektra. The album featured remixes and tracks not originally slated on "Street Dreams". This album was also an outlet for his three man crew, known as the Triangle Offense, consisting of himself, Paul Cain, and Joe Budden. The album actually features a remix to song "Fire", which was originally on Joe Budden's self-titled debut album.
"Real Talk" (2004)
Fabolous' third album "Real Talk" was released on November 5, 2004. It debuted at number six on the "Billboard" 200 with 179,000 copies and had two charting singles, the lowest in his career. The two charting singles are his street anthem 'Breathe' and 'Baby,' which features Mike Shorey, and shows his more sensitive side that he has shown on many songs in the past. His second single was not promoted until weeks after the album's release. 'Tit 4 Tat' was his third single. Pharrell of The Neptunes produced it and did the hook. Fab feels that the single didn't hit it as big as it should have due to poor advertising. Making the music video for his fourth single, 'Do the Damn Thing' cost Jackson $30,000. The song featured Young Jeezy, who became known to the public through the video. The same year, Fabolous was nominated for a Grammy Award for his collaboration on the 'Dip It Low' remix by Christina Milian. In early 2006, Fabolous moved to Def Jam and left Atlantic Records who received Musiq in return.
"From Nothin' to Somethin' "(2007)
His fourth studio album, "From Nothin' to Somethin", was released in June 2007. Fabolous took the number one spot on "Billboard"s Top R&B/Hip-Hop Albums and Top Rap Albums charts for the first time in his career and it debuted at number two on the "Billboard" 200, selling 159,000 copies in its first week. The album was certified Gold in July 2007. It is his first album on Def Jam Recordings.
The first single and video, 'Diamonds', features Young Jeezy who also appeared on the "Real Talk" track 'Do the Damn Thing'. Lil Wayne is featured on the remix. His second single was 'Return of the Hustle' which featured Swizz Beatz, also came out before the album release, to some acclaim, but little airplay. His third single though, 'Make Me Better,' which features fellow Def Jam artist Ne-Yo, and is produced by Timbaland, was his biggest hit to date, spending 14 weeks at number one on the Hot Rap Track Billboard Chart. The fourth single was 'Baby Don't Go.' Jermaine Dupri produced it and T-Pain sings the hook. However, in music video version of the song, Jermaine Dupri sings the hook. This song also found success, reaching number four on the Hot Rap Track Chart.
2010-present: There Is No Competition 2: The Grieving Music EP and Loso's Way 2
In January and March 2003, Fabolous was arrested for possessing an unlicensed gun in his car. His bodyguard later showed proof of ownership for the gun.
Fabolous put his career on hiatus for much of 2005 and 2006.
Fabolous was shot in his right leg on the morning of October 17, 2006 in Manhattan after exiting Justin's, a restaurant owned by Diddy. The police saw the rapper and three other men accompanying him rushing through a red light and found unlicensed, loaded guns in their car leading to their arrest. After they found the weapons, Fabolous was treated at a local hospital.
NYPD linked Fabolous to a crew of robbers who targeted champion boxer Zab Judah twice. According to police reports, the Street Fam Crew is made up of 20 members, all former drug dealers from Fabolous's Brooklyn neighborhood. In 2006, three men tried to rob Judah as he stood next to his yellow Lamborghini on West 27th Street at 10th Avenue in New York City. The three rolled up in a minivan at about 5 AM, and hopped out. One pulled a black handgun on Judah and told him to put his jewelry on the hood of his car. Judah ran instead. The muggers followed in their van, but crashed into a tree a block away. All three scattered, but one was captured by a Homeland Security agent on his way to work, and another was grabbed by a nearby cab driver. 'A bunch of idiots that didn't have no control over what they were doing; they messed with the wrong guy,' said Judah. Fabolous came forward to deny reports that he was involved.
In an interview with "XXL", Fabolous revealed that he has been in a long-term relationship that began in 2005. That long-term relationship produced a son in February 2008.
2010-present: There Is No Competition 2: The Grieving Music EP and Loso's Way 2
Fabolous released There Is No Competition 2: The Grieving Music EP on August 29, 2010. Due to his album being pushed back The SOUL Tape was released on April 22, 2011 which features Fabo and his guests rapping over soul beats. On Christmas Day 2011, Fabolous released the third mixtape in his series; There Is No Competition 3: Death Comes in 3's. On November 22, 2012 Fabolous released another mixtape, The S.O.U.L. Tape 2 also announcing his sixth album, Loso's Way 2: Rise to Power is coming in 2013. The SOUL Tapes were inspired by his first freestyle of "Devil in a New Dress" by Kanye West. Guests on the second installment include Trey Songz, Pusha T, Cassie, J. Cole, Wale and Joe Budden. Production came from Streetrunner, Treddy da Don, AraabMuzik and Cardiak among others.
The first official single from Loso's Way 2 is "Ready" which features singer Chris Brown. The second single "When I Feel Like It" featuring 2 Chainz was released on July 9, 2013. Loso's Way 2 is currently scheduled to be released in 2013 by Desert Storm and Def Jam.
Fabolous stated in 2005 that he wanted to release his own clothing line in the coming years. Without publicizing detail, he went into a search for designers and manufacturers for his line to accomplish the task. After finding qualified staffing, Fabolous announced the name for his line is "Rich Yung Society Clothing".
(source: monstersandcritics.com, wikipedia.org)