Special Ed Digital Biography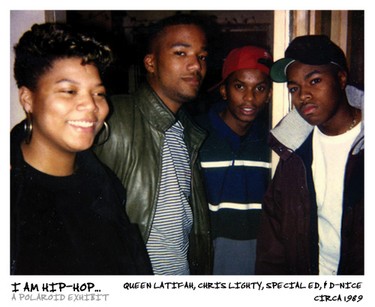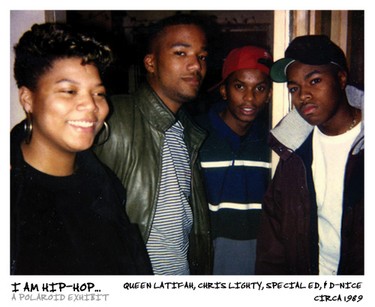 Special Ed is the performing name of Edward Archer (born May 16, 1972 in Brooklyn, New York), an American hip hop musician of Jamaican descent. Special Ed was the youngest of 5. Hailing from Brooklyn in New York City, he was raised in Flatbush before moving to Canarsie, and is identified with East Coast hip hop. At the golden era of hip hop in the early 90's, Special Ed was one of the most creative lyricist and performer in Hip Hop. His metaphors and delivery were second to none. Special Ed uses his charm, creative delivery and flow to describe the sights and sounds of Flatbush throughout his career. In addition to his performing career, Special Ed owns and runs Dolla Cab Lab, a recording studio in Brooklyn. The studio's name is inspired by non other than the Dollar vans that run though Flatbush. The choice of Dolla Cab Lab was name because Ed believes that the Dollar Vans offers an alternate choice of public transportation just as Ed's "Lab," opens doors for local talent. The Lab reflects his ambition to remain close to his neighborhood while boosting his career, and to make music independent of interference from heavy-handed label executives. The studio makes use of a 32-track digital recording set-up and is frequented by talented young artists who look to Special Ed for not only creative guidance, but also business know-how. Ed is best known for the songs "I Got It Made" and "I'm The Magnificent", produced by "Hitman" Howie Tee and released in 1989 on the Youngest in Charge album, recorded when Ed was 16 years old. The album sold more than half a million copies. In 1990, he released his album Legal, the title a reference to his turning eighteen, with the singles "Come On Let's Move It" and "The Mission".
He was later a member of Crooklyn Dodgers, an ad hoc group who came together to perform for the Spike Lee films Clockers and Crooklyn, and he performed "Crooklyn" with Shillz on the 2003 compilation album MuskaBeatz. Ed released a third solo album, Revelations, with the single "Neva Go Back" in 1995, with the track "Freaky Flow" receiving a remix by DJ Premier.
Snoop Dogg counts Special Ed as an influence on his own work.
In 2004, Ed released the album Still Got It Made on his own label "Semi."
Film/Television
Special Ed appeared in the film Ganked alongside Kel Mitchell of Kenan and Kel, and had an uncredited cameo in Juice. He also made an appearance on The Cosby Show as fictional rapper JT Freeze and music video Rick Ross – Magnificent.
(sources: celebritytalentagency.com, last.fm, realflatbush.blogspot.com, wikipedia.org)
The history of hip hop culture and music. Learn about how hip hip has been commercialized, impacted pop culture, education & the universe. Take the journey through the 1980's with Kurtis Blow, Run D.M.C., The Beastie Boys, LL Cool J, MC Lyte, Salt N Pepa, Heavy D, Kid N Play, Rakim, De La Soul. KRS One, Dougie Fresh, The Fat Boys, Big Daddy Kane, Slick Rick, Roxanne Shante, N.W.A., Public Enemy
photo credits include: source magazine, kevin a richards photograpy, mtv, vh1, meetthefresh (tumblr), photosbybeanz (tumblr), d nice photography