Remy Ma Digital Biography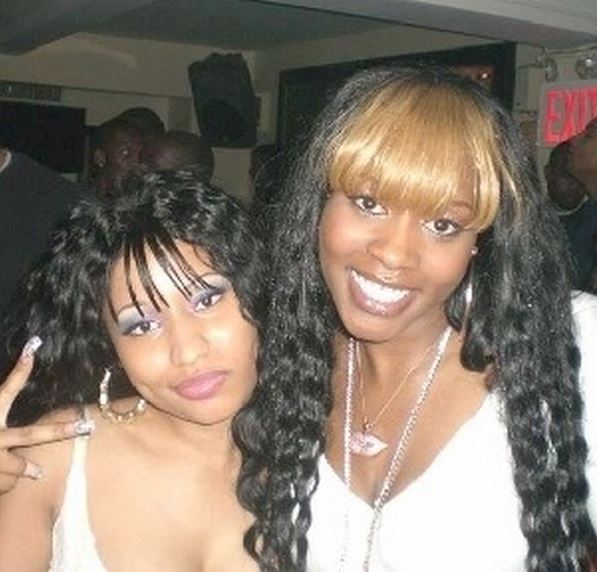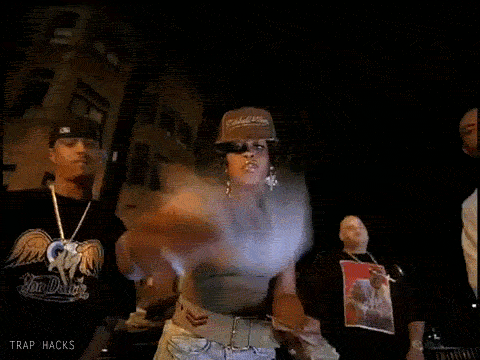 Reminisce Smith (born May 30, 1980), better known by her stage name Remy Ma, formerly Rémy Martin, is a Grammy-nominated American rapper and former member of Big Pun's rap crew, Terror Squad. Ma was featured on the group's hit song "Lean Back" from their second album True Story and M.O.P.'s "Ante Up (Remix)." Her debut solo album, There's Something about Remy: Based on a True Story, was released on February 7, 2006.
She is one of only four female rappers to ever have a number one single on the Billboard Hot 100 chart, with Terror Squad's number one single "Lean Back." She has also won two Vibe awards, two Source awards, an ASCAP pop award and a BET award for "Best Female Hip Hop", as well as two other nominations. Remy cites Big Punisher and Roxanne Shante as her biggest influences. Smith served a six year jail term of her eight year sentence in the Bedford Hills Correctional Facility for Women for shooting Makeeda Barnes-Joseph in the abdomen over a missing sum of $10,000. She was released on August 1, 2014 and began recording new music with DJ/Producer DJ Khaled immediately after her release.
In 2011, Remy Ma's music was featured and discussed in a documentary, Black Lifestyle in Japan, where she was praised for looking "stylish" and "beautiful" and outlined as one of the most frequently listened to hip-hop musicians in Japan, amongst younger female generations.
Remy Ma and sister Kristin Devereaux grew up in Castle Hill Projects in the Bronx, New York and often saw the consequences and terrors of her family's drug abuse with her own eyes. She was forced to take care of her little brothers and sisters at a young age and retreated from her home issues by writing poetry. She learned about how hard society was on women and minorities. She then took out her anger by framing her poetry into raps that she would use against her schoolmates during lunch. Her reputation quickly grew around the Bronx and word eventually got to the late MC, Big Pun of her and her work. After one meeting and a freestyle session, Pun immediately became her mentor. Remy made her first appearances in the music industry on Big Pun's album "Yeeeah Baby" (under the name Remi Martin) on the tracks "Ms. Martin" and "You Was Wrong". After the death of Big Pun, rapper Fat Joe signed Smith to his imprint label under SRC and Universal and made her a member of Terror Squad. Following the success of Lean Back, which garnered Remy a Grammy nomination, Remy Ma released two singles from her debut album There's Something About Remy, the club-anthems "Whuteva" and "Conceited". The album moved 37,000 units in its opening week and 158,000 units within the first year, low due to Universal Records' poor promotion. On the other hand, the album received outstanding reviews from XXL Magazine with XL to Rolling Stone and Vibe Magazine.
Remy was frustrated at the way the album was being promoted by Universal and how the label wasn't releasing the right singles. With the solo albums lackluster debut, Smith decided to end her relationship with Fat Joe and the Terror Squad, breaking her deal with SRC/Universal in the process. Remy currently writes updates and posts it via her official Twitter and MySpace pages.
After her departure from Terror Squad, which was confirmed on April 10, 2007, Smith had a slew of new deals and offers coming from both record companies and television alike. She was in talks to record her own VH1 reality TV show in which cameras would follow her hectic life as a female rapper in the male-dominated rap scene. She was also busy recording her sophomore album PunisHER named after her mentor Big Pun. Also in the works was Remy Ma's debut album as part of the all-female rap supergroup 3Sum, alongside female rappers Shawnna and Jacki-O. All of these plans were officially postponed and put on hold after taking part in a shooting incident that almost put her career to a complete halt.
On July 13, 2007, Smith turned herself in to New York City police in relation to a shooting early that morning outside a Manhattan nightclub. Police say that while she was with a group of people outside the Pizza Bar, a Manhattan nightspot, a fight broke out at 4 a.m. During the entire incident, a gunshot to the torso wounded Makeda Barnes-Joseph, who has been accused of stealing 3 thousand dollars from Remy. Police sources indicate that Barnes-Joseph later identified Smith as the shooter. Security tapes from inside the club showed no evidence of any altercations or arguments. Smith pleaded not guilty to charges of attempted murder, assault, and criminal weapon possession. Smith was later charged with witness tampering and assault after an August 2007 incident in which she was accused of causing several male friends to attack a witness's boyfriend.
Smith retained the services of the attorney Ivan Fisher. However, on March 27, 2008, Smith was convicted of assault, illegal weapon possession and attempted coercion in connection with these charges. She was immediately taken into custody pending sentencing scheduled for May 13. She was acquitted of witness tampering and gang assault, charges which involved the purported intimidation of the boyfriend of a witness. At her sentencing, the judge noted her disregard for the victim following the shooting—commenting that the rapper rifled through the victim's purse looking for the alleged stolen money, as Barnes-Joseph sat seriously wounded in the car. Smith then exited the vehicle, jumped into a waiting car and drove off, leaving Barnes-Joseph bleeding in the front seat. No money was found in Barnes-Joseph's purse.
Since the shooting, Barnes-Joseph has undergone several surgeries to repair damage done to her as a result of the shooting. Allegedly, she still experiences numbness in both legs and digestive problems as a result of the damage the bullet did to her intestines. In 2007, Barnes-Joseph filed an $80 million civil lawsuit against Smith for damages, along with pain and suffering. According to her lawyers, Smith was serving an eight-year term at the Bedford Hills Correctional Facility for Women in Bedford Hills, New York located in Westchester County and was expected to be released in 2015. Remy married her fiancee, rapper Papoose, while incarcerated in May 2008.
Smith wrote a letter to her fans via Global Grind in Late 2009 stating "I really miss everything but I especially can't wait to get back in the studio and touring again, I've been writing like crazy," she wrote in a blog entry. "First off I'd like to send love to C-Murder, his family and children...Some people are aware, but I realize that a lot of people don't know that I have a son. He just turned 9 years old and I was able to celebrate his birthday with him and Pap, they stayed with me for 5 days and 4 nights. We had so much fun. I cooked breakfast, lunch, and dinner. I baked cookies, cakes, and banana pudding. We watched movies, played board games and took a lot of pictures...I just want to say that I so love the 'Wendy Williams Show.' I try to watch it. I love watching the videos that are sent in of little kids saying 'How You Doin?' I couldn't pay my son to do that! I have to go on her show though when I get home.", which, ultimately she did when she appeared on the 'Wendy Williams Show' on October 14,2014.
During an interview with Hot 97 host Funkmaster Flex in July 2012, Remy Ma announced that in 22 1/2 months she would be released. In February 2014, her husband Papoose confirmed that Remy should be released during July 2014. On August 1, 2014 Remy Ma was released from prison after serving six years.
A beef between Remy Ma and Foxy Brown originated in August 2004, when an interviewer noted to Remy: "Right now, it's a lack of female rappers in the game. Foxy don't got anything going on," Remy Ma responded: "How do I feel about them? Stay wherever they at, don't drop a song, don't do nothing, let me be the only one. I'm having so much fun. I hope they never come out [...] Nah, I wish everyone the best of luck. Just don't drop when I drop. That's all I got to say. Matter of fact, just don't drop at all. It'll even be better." In September 2004, Remy recalled that after a rap battle with Lady Luck at Fight Klub, her refusal to "show some type of seniority or respect" to Brown became one of the building blocks in the feud. Remy also recalled that during the incident the two were arguing over a future rap battle, where Brown declined and allegedly stated, "What? A battle? That's for beginners. We sell records in Brooklyn!" Remy dissed the rapper, responding, "When the last time you sold a record? Get the fuck out of here [...] I'd rather be a beginner that's on fire than be a washed-up veteran. Are you fucking serious? Don't try to degrade what I do." Remy additionally revealed that a prize of over $200,000 was offered to whoever won the rap battle.
Another building block to the feud was Remy's recollection of her and Brown coincidentally being interviewed at the same events either "before or after" each other, where she would catch whim of Brown "subliminally" dissing her by making statements like: "I've been doing this for years. These new chicks, they['re] not on [my level]." In another event, specifically a Baby Phat after-party, Foxy Brown intentionally tried to bump into Remy. The occurrence resulted in strands of Brown's weave getting caught in Remy's bracelet, causing Remy to snatch her wrist back and yank out the strands. Remy recalled that Brown in response "kept it moving [despite a scuffle] she had with 'regular' girls in a bathroom [over cutting in line]."
In late January 2005, Remy Ma reportedly punched Foxy Brown inside Island Def Jam/Universal offices, roughly a few days after Brown "subliminally" dissed Remy during a venue at Jay-Z's Best of Both Worlds Tour and allegedly dissed her during a Hot 97 interview segment with DJ Clue, where Brown dissed Remy on a mixtape track ("We Hustlaz") and allegedly ranted: "Who drives 645's? That's wack [...] We sell records [in New York]. We don't just get on the radio station and pop shit."[18][19][23] In February 2006, Remy Ma released a freestyle record ("Most Anticipated") that contained "slick comments" about Brown's hearing problem, and stated that she didn't care if it was offensive because "it was just good punchlines". In September 2006, Remy again joked about Brown's hearing, addressing to a radio show: "...now Foxy suddenly got her hearing back, [I] wanted to be the first to inform her that she's wack and old."
In July 2007, during her interview with Sub 0 Magazine, Foxy Brown dissed Remy Ma, stating: "When you lookin' at Fox[y] and Kim and sayin', 'Damn y'all make me wanna rap.' Well shit you disappointing me 'cause you sound horrible. You look horrible, ya sound horrible. If it walk like somethin', talk like somethin', act like somethin', then it is somethin'." Brown also dissed Remy's recollection of their disagreement over the rap battle, addressing: "Some of these female rappers have the wrong approach, they wanna be my friend. And instead of approaching me like, 'Hey, how you doing', another chick [Remy], 'Yo, what up with that battle?' And I'm lookin' at her like, 'You bum ass. Naw, I don't do that, I'm a business woman baby.'" In December 2007, Remy spoke more candidly on her dispute with Brown. She confirmed that although she disliked Brown as a person, she admitted she liked Brown's music and added that she was influenced by her and Lil' Kim. Remy later concluded her take on the feud by giving a shout-out to Brown's rival Jacki-O and stating, "If you look at every female that came out after [Foxy Brown] or when she came out with [Lil'] Kim, to Eve, me, Jacki-O, it even got to Latifah, like how do you [get in a fight] with Queen Latifah? Like, are you serious? This chick is a problem."
Disagreements between Remy Ma and Nicki Minaj originated in 2007, when Remy took note of Minaj's freestyle record, nicknamed "Dirty Money", from her mixtape Playtime Is Over (2007). In the record, Minaj recites: "Tell that bitch with the crown to run it like Chris Brown/she won three rounds, I'ma need a hundred thou/like 'Chinatown' — bitches better bow down/oh you ain't know, betcha bitches know now/fuck I got a gun — let her know that I'm the one". When the two encountered each other at an industry party, Remy asked Minaj who she was dissing in the song. Nicki Minaj reportedly never confirmed or denied that the song was about Remy, however Remy Ma remarked in a 2010 interview, "To this day I still feel like [the song] is a stab at me; I'm gonna [diss Minaj] back for that one".
On December 17, 2007, a viral video surfaced via the internet featuring an alleged Nicki Minaj dressed in male attire dissing Remy Ma and admitting to having a previous sexual relationship with the rapper by remarking: "I used to [date] her, straight off. This is not a stunt [...] I just told you, [Remy Ma] ate the box." Roughly three years following the video's release, Remy Ma confirmed in an interview that she had "doubts" that the woman in the video was actually Nicki Minaj and explained that she was not gay and never dated Minaj. Since 2011, Remy Ma has stated that she supports Nicki Minaj and her success, but has added that she is going to be "a problem" to Minaj once she would be released from prison.
(source: wikipedia)
photo credits include: billionairecharm (tumblr), cncboyz (tumblr), elegantbliss (tumblr), femalerappers (tumblr), ximcmxcvi (tumblr), gold-ass-fangs (tumblr), pellepelle, cyberdraciel (tumblr), bet (black entertainment) network, mcdivo (tumblr), hellyeahrihannafenty (tumblr), fuckyeahfamousblackgirls (tumblr), weareblackroyalty (tumblr), instagram [dj khaled], lilkimuk (tumblr), misterand (tumblr), sandrarosedotcom, missdasani (tumblr), queensofrap (tumblr), traphacks (tumblr), alabamian (tumblr)