MC Lyte Digital Biography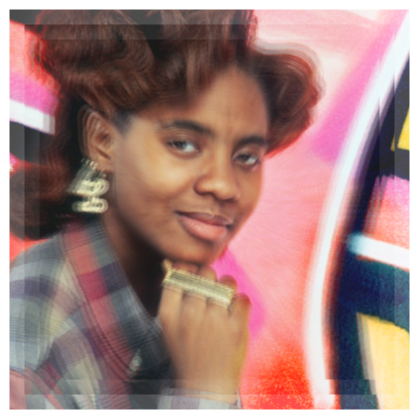 Legendary lyricist, DJ, voice over talent, actress, entertainer and icon, MC Lyte is still making the crowds move across the globe. MC Lyte first appeared on the scene in 1988 with her debut album Lyte As A Rock. At the tender age of 17 she began schooling other MCs in the art of rhyme, and since that time she has proven that greatness always prevails with a total of ten albums (9 plus a "GREATEST HITS") to her credit. Lyte is the FIRST rap artist ever to perform at New York's historic Carnegie Hall and the FIRST female rapper to ever receive a gold single. MC LYTE's inspiring 1993 classic anthem, "Ruffneck," was nominated for a Grammy for Best Rap Single. In fact, she was the FIRST female solo rapper ever nominated for a Grammy! Ten years later her 2003 album "Undaground Heat vol.1" hosted by Jamie Foxx, garnered this rap legend her second career Grammy nomination. It was released on her own label SGI/CMM. The single "Ride Wit Me" also received a BET Award nomination for Best Female Rap Performance. In 2006, MC Lyte became the first solo female rapper to be honored/inducted on VH-1's HIPHOP HONORS.
Lyte serves as a beautiful example that females can rock the mic just as good and oftentimes even better than men. Lyte's lyrical skills have also been tapped into by Hollywood. She co-wrote and performed the television theme songs for Fox's "Dark Angel" and BET's "Holla."
Her last music offering, Back to Lyte (2006), featuring the smash hit "Wonder Years," (produced by DJ Premier) was an in your face display of Lyte's ability to stay timely and in demand. This can further be heard on her recent contribution to the remix of neo-soul songstress Jill Scott's smash hit "Hate on Me." Fans will be pleased to know that Lyte returned to the studio to record album number eleven. Currently untitled, this one will deliver what she calls "a perfect blend of grown and sexy music for Hip Hop lovers." The first single, "Beautiful," is currently receiving mad love nationwide and abroad from mix tape and underground outlets. The album is scheduled for release in April of 2008. Lyte is still a much sought after concert act. You can find her performing throughout the year. She recently returned from a very successful nationwide tour with The Roots.
It's only natural that a woman who has mastered the studio and the stage take her incredible presence to the world of television and film. MC Lyte became a favorite on UPN's primetime hit sitcom "Half & Half" as Kai, a hard but fair record company president. She even served as a recurring celebrity judge on CBS' "Star Search" with Arsenio Hall. Her other credits include Lana, a recurring character on the WB's long running comedy "For Your Love". Lyte can also dish up the drama as evidenced in her roles on CBS', "The District" and FOX's "Get Real" series. She also had appearances on UPN's "Platinum" and "In the House," Nickelodeon's "Cousin Skeeter" and MTV's "DNC." In 2006, she joined the world of reality TV and served as mentor to Shar Jackson, the winner of the MTV reality series "Celebrity Rap Superstar."
In the world of film, Lyte co-starred in Playa's Ball, which tells the story of the NBA's newest rookie whose life is turned upside by a paternity suit and rape charge. Lyte shows what's really going down in an all female prison in the Trimark/Lions Gate's feature release, Civil Brand. Other big screen roles include Extreme Pictures' Train Ride,Cinergi Pictures' Burn Hollywood Burn, Warner Brother's Fly By Night and the independent features, Luv Tails and Short Handed.
With her signature style and recognizable voice, it only makes sense that Lyte would be tapped for national voiceover campaigns. She recorded a campaign for telecommunications giant AT&T and she has also been the voice behind the VH1 HipHop Honors and national campaigns for Wherehouse Music, Coca-Cola, McDonald's and Nike. She assisted Mattel by lending her pipes to the overwhelmingly popular Mattel Diva Stars "Chat Doll"—Tia. Lyte's sultry sound can further be heard while she hosts her own weekend radio show on Sirius Satellite Radio. She is also a featured guest of fellow Hip Hop veteran Kool Moe Dee's Internet series "Spitfire."
This incredibly talented woman has been in the game for over two decades and she shows no signs of slowing down anytime soon. Many artists have come and gone but MC Lyte still remains shining brighter than ever . . . MC LYTE is UNSTOPPABLE!
(source: mclytenow.com)
See More of the 80's Artists Collection
See More of the Female Emcees Collection